Baldia factory fire: FIA seeks access to Rehman Bhola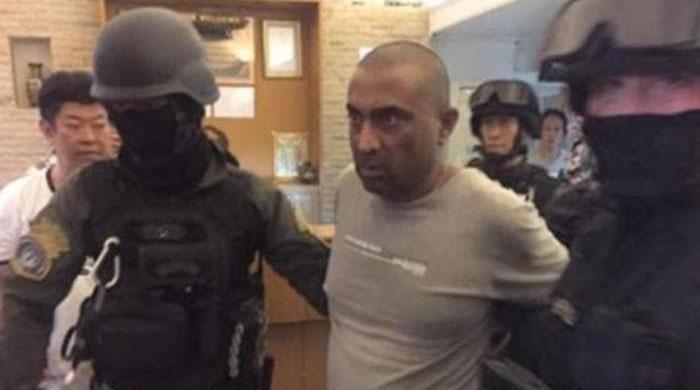 BANGKOK, DEC 12, (DNA) –  The Federal Investigation Agency (FIA) has requested the Thai police to grant access to Rahman alias Bhola, one of the suspects of Baldia factory inferno that devoured over 250 lives in Karachi.
The FIA had constituted a two-member team comprising Deputy Director Badar Baloch and Inspector Rehmatullah Domki for Bhola's extradition to Pakistan, according to sources. The team arrived in Thailand yesterday, along with documents and legal records pertaining to the Baldia factory tragedy, for taking custody of Rahman alias Bhola.
Officials of the FIA today submitted documents pertaining to the Baldia factory fire case to Thai police, seeking access to the suspect.
Bhola is presently under treatment at a hospital of Bangkok prison for having kidney problems.
The FIA team is likely to be given access to the high-profile suspect upon completion of his medical check-up by tomorrow.
Earlier in his initial statement to the Interpol in Bangkok, Bhola had maintained himself as a 'political worker affiliated with the Muttahida Qaumi Movement,' sources within the Federal Investigation Agency had told.
He was rounded up from Bangkok by the Interpol on December 03, upon the request of Pakistani authorities. Around 40 commandos had raided a room at the Royal Garden Home Hotel in Soi Nana and arrested Abdul Rahman alias Bhola, 46, who was staying in the room alone.
In September 2012, a deadly fire devoured over 250 lives at a factory situated in Karachi's Baldia Town. Subsequent investigations led to revelations that the factory was deliberately set ablaze over non-payment of protection money.
Rahman is one of the three main accused in the case. The other two are Zubair alias Lala and Hammad Siddiqui. Zubair has been under custody of police in Karachi, while Siddiqui still remains still at large.
A JIT probing the matter had in its report stated that Hammad Siddiqui had ordered Rahman alias Bhola and others to set fire to the factory.
On November 28 during hearing of the Baldia factory fire case, an anti-terrorism court had grilled authorities for not being able to arrest Hammad Siddiqui and Rahman alias Bhola. The court had ordered the interior ministry to arrest fugitives with the help of Interpol.
Earlier, a few media reports had suggested Bhola had joined Pak Sarzameen Party.However, the PSP and MQM Pakistan in their statements had refuted the 'allegations' that Rahman was once associated to their ranks.=DNA
============