Federal budget termed very favourable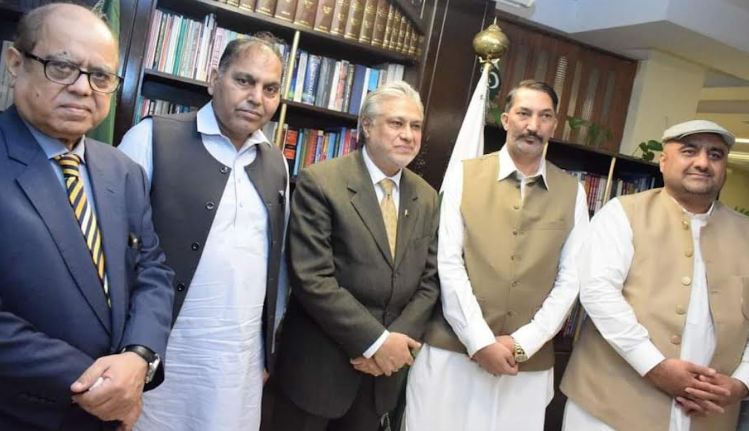 ISLAMABAD, JUN 15 /DNA/ – Hanif Mughal, Senior Vice President of Pakistan Economy Watch (PEW) on Thursday lauded the federal budget which has been designed to achieve growth amid formidable challenges.
The growth target is set at 3.5 percent with the total expenditure set to be 53 percent higher than last year. The minimum wage has been raised from Rs25,000 to Rs30,000. Federal salaries and pensions received a 25 to 35 percent hike and financing for the BISP was increased by 12.5 percent, he said.
Dr. Hanif Mughal said that the masses and the business community are pinning high hopes on Finance Minister Ishaq Dar who will steer the economy out of its problems.
He said that various initiatives have been announced in the budget for economic development, with the promotion of agriculture, IT, and the SME sector as priorities.
The initiatives will boost the rural economy, which employs sixty percent of the labour force and has a sixty percent share in exports, he added.
Conversion of 50,000 agriculture tube wells to solar energy would not only reduce the input cost for the farmers, but also help reduce demand for electricity and diesel.
PM's Youth Business and Agriculture Loan Scheme, discounted credit facilities for farmers, and an increase in the agriculture credit target to Rs 2250 billion were some other measures aimed at providing capital to the agriculture sector.
Tax and duty exemptions on combined harvesters, rice planters, seeders, and dryers, and the import of certified seeds and saplings; as well as a five-year tax exemption for agriculture based industries in rural areas, would help increase output and reduce losses.
He noted that SMEs are critical to the country, and many nations have ensured development with the help of SMEs. The government has provided many relaxations to SMEs in the budget, which will go a long way in boosting the growth rate.