Fatal shooting near California polling station in Azusa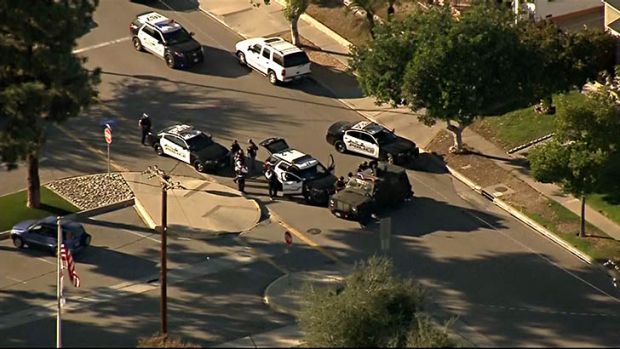 LOS ANGELES, NOV 09: Two people have been killed and two injured in a shooting near a California polling station.
However police say the incident in Azusa, about 25 miles (40km) east of Los Angeles, "had nothing to do with the ballot or voting".
Officers were called to the scene following reports of a shooting and exchanged gunfire with the suspect.
After securing the area, police discovered a body, who they believe was the gunman, inside a house.
The man has not been identified. Police say another person was killed and two other wounded during the shooting incident but gave no details.
Voters gather outside Dalton Elementary School after the polling station in Azusa, CaliforniaImage
The shooting happened near Dalton elementary school, which is being used as a polling station – and has now reopened
An earlier statement from police had identified a female suspect with an automatic assault rifle, but a spokesperson later said there was no evidence of her existence.
Police said it was not yet clear if the suspect died from an exchange of gunfire with police, or if he died of "a self-inflicted wound".
Witnesses said the polling station was put on "lockdown" after shots were heard.
An eyewitness told the Los Angeles Times he had seen "a heavily armed man" fire at least 10 rounds at people before retreating into a house.=DNA
============