Farooq Wardag tipped as new Afghan ambassador to Pakistan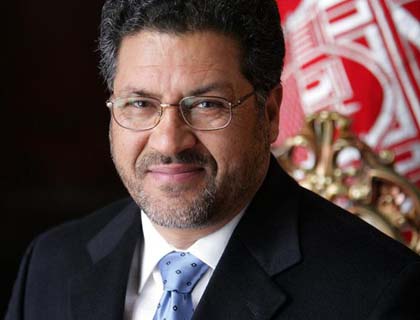 ISLAMABAD, JUNE 06 (DNA) – Farooq Wardag has been tipped as the new Ambassador of Afghanistan to Pakistan sources told DNA.
The incumbent ambassador Janan Mosazai is expected to be given an important portfolio back home.
Farooq Wardag was born in Wardag Province of Afghanistan in 1959. His primary education was from a government elementary school in Wardag Province and completed his high school in Kabul City.
In 1982, Farooq Wardag was admitted to the Faculty of Pharmacy in Punjab University, Pakistan and graduated with a degree in 1986. While working with the United Nations from 1996 to 2001 in Pakistan, he received a master's degree in Administration from Preston University, Peshawar, Pakistan.
A brief bio-date of Farooq Wardag is given here for readers' interest• 1986 – 1991: He worked with The Swedish Committee for Afghanistan as a health officer. • 1996 – 2001: United Nations Development program in Peshawar, Pakistan.
• 2002 – 2004: worked as Director of the Constitutional Commission Secretariat and later the Secretariat of the Constitutional Loya Jirga, the grand Assembly that ratified the constitution.
• 2004 – 2005: he was appointed as Director of the Joint Election Management Body's Secretariat (a UN and Afghan Government body), organized the first voter registration process and first ever presidential election.
• 2005: Was appointed as Cabinet Secretary and Director General of Office of Administrative Affairs of the Islamic Republic of Afghanistan. • 2006: Was appointed as the Minister of State for Parliamentary • 2008: Was appointed as the Minister of Education in Afghanistan. =DNA
=============