EU Representative to Afghanistan calls on Asif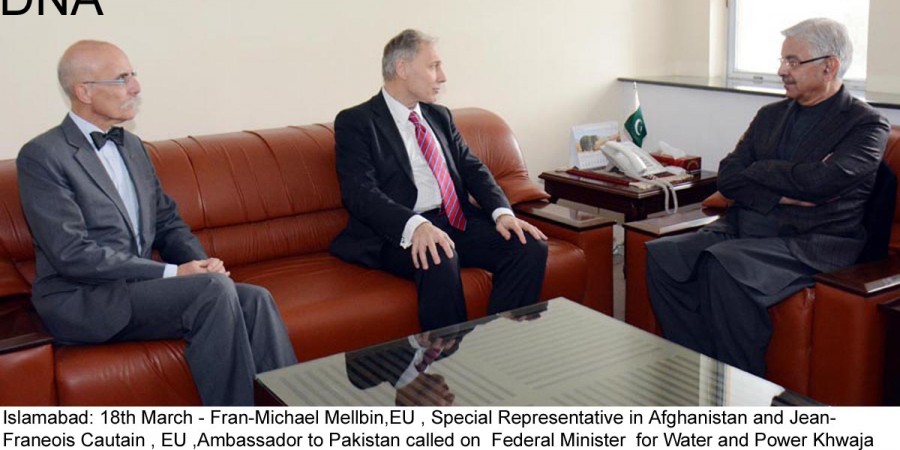 ISLAMABAD, 18 MAR (DNA) -.Fran-Michael Mellbin, European Union Special Representative in Afghanistan and Jean-Franeois Cautain, EU, ambassador to Pakistan calls Federal Minister Water and Power Mr. Khwaja Muhammad Asif in Islamabad.
Areas of mutual cooperation and overall regional situation came under discussion in the meeting.
 Speaking on the occasion the Minister said that Pakistan is a responsible state and would play its positive role in bringing peace in the region.
Both the sides agreed that trade and business like activities are very essential to bring peace and  normalcy in the region. DNA