EU envoy felicitates Pakistan for successfully holding OIC meeting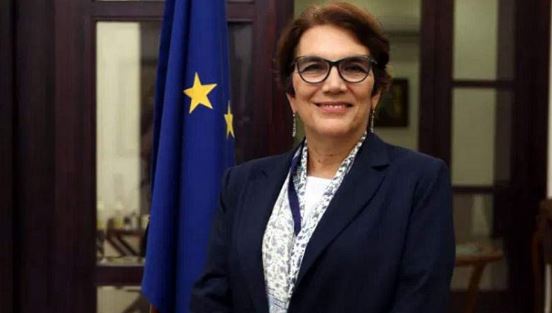 ISLAMABAD, DEC 20 (DNA) — European Union Ambassador to Pakistan Androulla Kaminara has congratulated Pakistan for successfully holding 17th Extraordinary Meeting of the Council of Foreign Ministers of Organization of Islamic Cooperation (OIC).
In a series of tweet on Monday, she said EU's staff in Afghanistan is working day and night to reach Afghans through United Nations and other humanitarian partners. Androulla Kaminara said European Union has provided three million euros' humanitarian aid to Afghanistan.
Meanwhile, the successful hosting of the 17th Extraordinary Session of the OIC's Council of Foreign Ministers on Afghanistan drew worldwide applause for Pakistan for making the global community awake to the deteriorating humanitarian and economic situation in the war-torn country.
Convened by Saudi Arabia as OIC chair and hosted by Pakistan with 20 foreign ministers, 10 deputy FMs and 437 delegates in attendance, the session decided to establish a Humanitarian Trust Fund under Islamic Development Bank and launch discussions with UN agencies for actions to unlock financial and banking channels for flow of liquidity and assistance.
The world leaders, government functionaries, diplomats and analysts termed the meeting of the 57-member Muslim states' body, as a milestone achievement for Pakistan which also manifested its commitment for a stable Afghanistan besides recognition of its stance.
Foreign Minister Shah Mahmood Qureshi, in a post-session statement, said the establishment of a Trust Fund and adoption of a resolution for the Afghan banking system's revival were great successes achieved by the summit.
The foreign minister, who also chaired the extraordinary meeting, said it was not a matter of the Taliban but 38 million people of Afghanistan who were faced with hunger.