Etihad Airways, Air Serbia provide support for refugees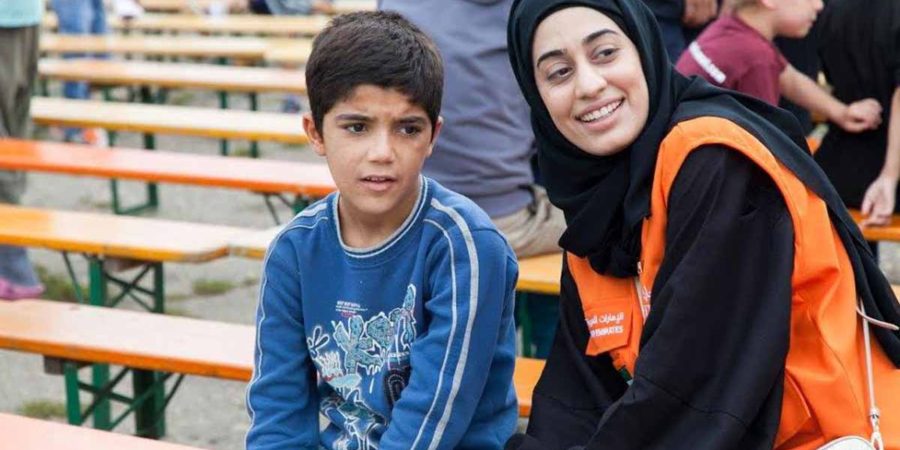 ISLAMABAD, September 08 (DNA): Etihad Airways and its strategic partner Air Serbia have donated items of winter clothing, stationary, school bags, and food parcels to more than 2,000 refugee children and Serbian orphans in Belgrade.
The aid package, which was officially handed over at the Krnjaca asylum centre in the Serbian capital today, reflects the UAE national airline's ongoing commitment to global education and social responsibility. The children at the centre were joined by orphans from the Home for Children and Youth for a fun-filled few hours, a press statement said on Thursday.
Hosted by Mr Minja Subota, the famous Serbian television personality, the event also included songs from Serbian children's choirs, clown and magician shows, as well as the Serbian folklore ensemble, Talija, and Zeljko Vasic, the Serbian celebrity singer.
In addition to the event at the asylum centre, the Etihad Airways' delegation visited on Tuesday 6 September, the Home for Children and Youth in Sremcica, spending time with children and staff members and donating blankets, cardigans and wheelchairs.
The events in Serbia are part of an agreement between Etihad Airways and the UAE Embassy in Belgrade to provide humanitarian and social support in Serbia. During the last four years Etihad Airways has also supported education for children in Yemen, Morocco, Sri Lanka, Kenya and Jordan.
Maja Gojkovic, President of the National Assembly Committee thanked Etihad Airways and Air Serbia and all the partners for their efforts, especially in providing stationary and school items ahead of the start of the academic year. DNA