Erdogan says Myanmar waging 'Buddhist terror' against Rohingya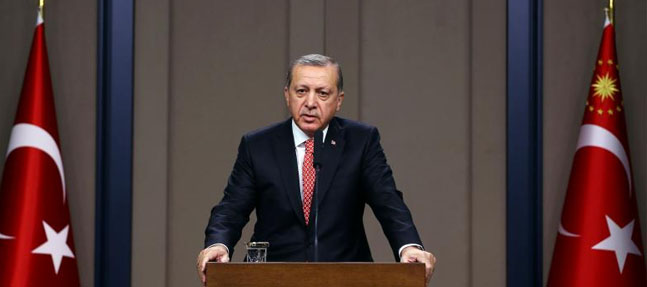 ISTANBUL, SEPT 25 (DNA) – Turkish President Recep Tayyip Erdogan on Monday said the military forces in Myanmar were waging a "Buddhist terror" against the Rohingya Muslim minority in the country, hundreds of thousands of whom have fled to neighbouring Bangladesh.
Erdogan, who has repeatedly highlighted the plight of the Rohingya, again said the Yangon government was carrying out a "genocide" against the people in Rakhine state.
In a speech in Istanbul, Erdogan lamented the failure of the international community to lay sanctions against the Myanmar government over its campaign.
"There is a very clear genocide over there," Erdogan said.
Erdogan, who has held talks by phone with Myanmar's key leader, the Nobel Peace Prize winner, Aung Sang Suu Kyi, added: "Buddhists always get represented as envoys of goodwill."
"At the moment, there is a clear Buddhist terror in Myanmar … I don't know how you can gloss over this with yoga schmoga. This is a fact here. And all humanity needs to know this."
More than 430,000 Rohingya Muslims have fled across the border to Bangladesh from a military campaign which the UN says was tantamount to ethnic cleansing of the minority.
Before the most recent surge of violence, there were over one million Rohingyas in Myanmar's restive Rakhine state in the west of the overwhelmingly Buddhist country.
Erdogan takes a sharp interest in the fate of Muslim communities across the world and notably sees himself as an activist of the Palestinian cause.
He lambasted the international community for being quick to denounce "Islamic terror" but not "Christian terror", "Jewish terror" or "Buddhist terror".