Enhancing University Rankings: HEC trains Sindh varsities representatives on future parameters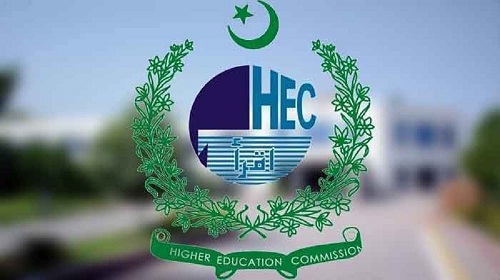 DNA
Islamabad/Karachi: Following successful completion of orientation sessions on ranking criteria and data collection software in Islamabad and Lahore, Higher Education Commission (HEC), Pakistan organised comprehensive training sessions on ranking parameters for Sindh universities.
Over 100 focal persons of 51 eligible universities from Sindh, including 21 public and 30 private universities took part in the four-day sessions. The sessions covered necessary skills to understand the ranking data collection process, parameters and online system, and attachment of substantial evidence in support of data submission.
Managing Director, National Academy of Higher Education (NAHE), Ms. Noor Amna Malik, who was chief guest of the inaugural sessions, remarked that the resumption of university rankings is a great moment. "It symbolises our shared commitment to academic excellence, research, and societal engagement," she stated. She appreciated the Higher Education Data Repository Division of HEC for imparting comprehensive training on understanding the ranking data collection system in collaboration with NAHE. She highlighted the role of Quality Enhancement Cells (QECs) in accurate data collection and submission to HEC. She said the QECs may apprise their respective Vice Chancellors of the urgency of this activity. "Together, let us embrace this opportunity for positioning our universities as signs of awareness, innovation, and knowledge creation," she remarked.
Director General, HEC HEDR Division, Mr. Ghulam Nabi welcomed all the participants and briefed them about the history of the previous six rankings announced by HEC. He informed them that the HEC National University Ranking 2023 criteria were finalised after considering input from institutions and national and international experts in order to ensure a thorough and inclusive ranking process in line with the different demands of the country's higher education community.
Sharing his views on the upcoming ranking, Director-Technical (HEDR) Mr. Abdullah Fayyaz Chattha said it will be an important turning point to pave the way for improvement in academic quality and research. He said the training covers thorough instructions on how to use the EduStats programme to upload data. He said the software simplifies the procedure, ensuring efficiency and accuracy in the collecting of ranking data.