Enchanted lakes in Azerbaijan that fascinate with breathtaking views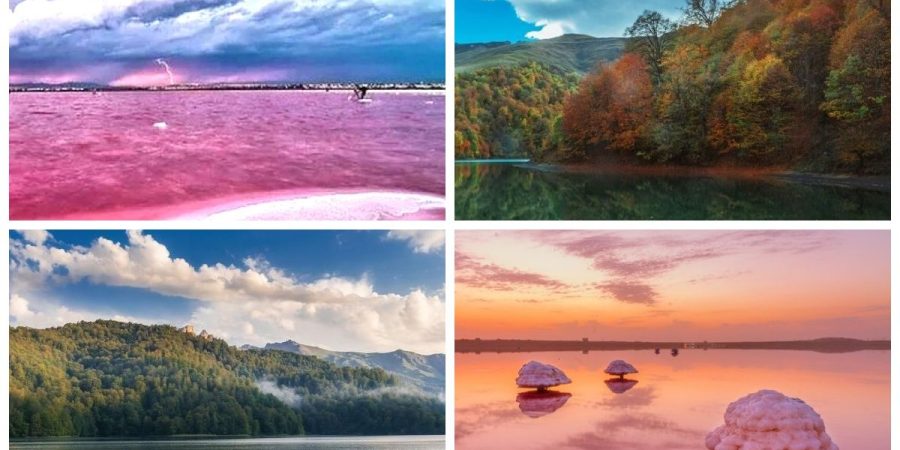 The Land of Fire is blessed with so many natural attractions, such as mountains, valleys, rivers, and lakes. Azerbaijan's Masazir and Goygol lakes stand out for their splendid views.
Masazir Lake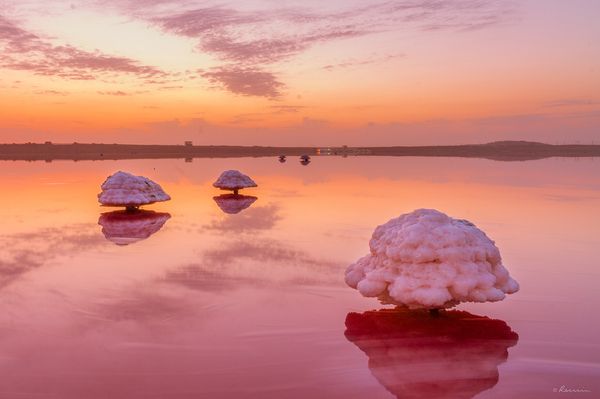 Masazir Lake is surely a staggering piece of beauty. Considered to be one of the rare pink lakes in the world, it changes color depending on the season, time of day, and weather conditions.
There are 9 pink lakes in the world, 8 salt lakes, and one with fresh water, located in Canada. Masazir has a reddish color due to the high concentration of chloride and sulfate.
This true marvel of nature is located 20 kilometers from the capital of Azerbaijan, Baku.
Since 1813, the salt has been extracted from the reservoir – its reserves are approximately 1,735 million tons.
The lake was once used for health purposes – people took mud baths here to treat bronchitis, nervous system disorders, and skin and joint diseases.
The best time to visit Masazir is early in the morning when the first rays of the sun turn the lake waters into a soft pink.
Goygol Lake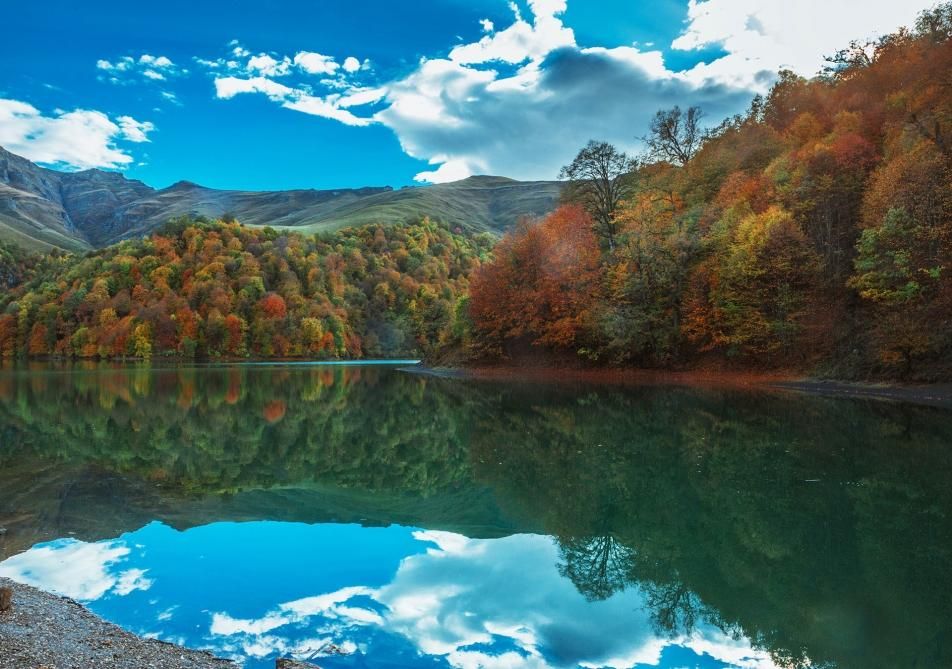 Goygol Lake is another wonderful gift of nature that always enchants everyone without exception.
Also known as "Blue Beauty", the lake appeared after an earthquake that hit the area in the Middle Ages, by collapsing the mountain that blocked the path of the river.
The flow of water created a lake of pure mountain water on top of the Caucasus Mountains. The banks of the lake are covered with forests and rich of flora and fauna.
Over 423 types of trees, shrubs, and medicinal plants grow here. In the surrounding forests, you can meet wolves, foxes, deer, jackals, bears, lynx, and many other animals.