Enabling women through meaningful collaborations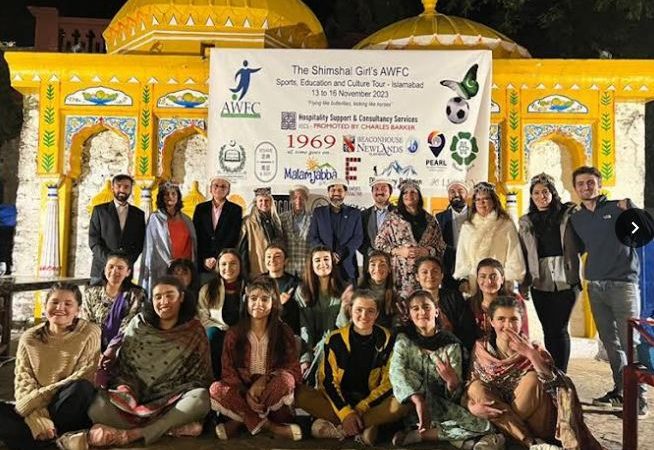 DNA
ISLAMABAD, NOV 17: Situated near the Pak-China border in northern Pakistan, Shimshal is home to the Al Shams Women's Football Club. Founded in 2016 by Coach Munawar Spicher, the club is open to girls of all ages and abilities with ambitions beyond football alone. While Shimshal is generally regarded as a forward-thinking community with exceptional talent, the remote location of the area limits the community's ability to participate in regional activities, events, and tournaments.
This week, 16 girls from the club visited Islamabad for an interactive program centered around sports, education, and culture. The program was organized by Charles Barker, Chairman of Hospitality Support & Consultancy Services, and facilitated by several sponsors including the country's leading hospitality operators, Hashoo Group, as well as Samson's Malam Jabba Ski Resort & Five Star Hotel, Magnus Sports, Right to Play, Discovery Pakistan, Margalla Meridian Hotel, Elements Interactive, Shams Alpine and Snow Lake Adventure Tours.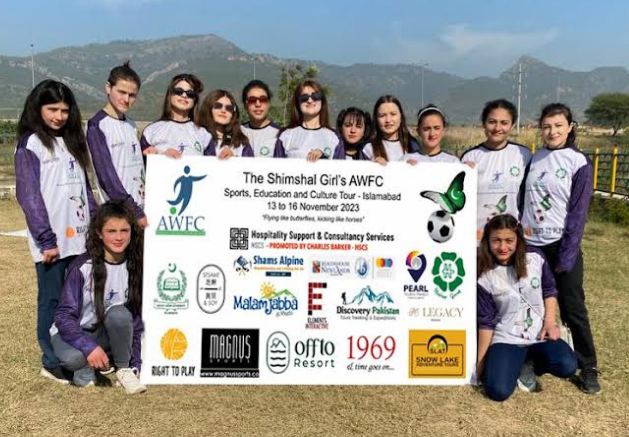 Beaconhouse Newlands hosted the team for basketball and football matches against teams of the school and interactive sessions on women empowerment. AWFC's itinerary also included a campus tour of Quaid-e-Azam University, engaging discussions on relevant topics, visits to historical sites, and much more.
As one of the core sponsors for the visit, Hashoo Group's Pearl Tours and Travels was instrumental in ensuring a seamless and enjoyable experience for the team.
Ali Ahmad, General Manager of Pearl Tours and Travels addressed the collaboration, "Our core strategy emphasizes meaningful initiatives such as this to help promote greater opportunities for cultural synergies across Pakistan."
Hashoo Group, a trailblazing hospitality entity, boasts an impressive portfolio of five-star, four-star, and select service hotels spread across Pakistan. Committed to growth and excellence, Hashoo Group is not only a leader in the hospitality sector but also champions the cause of quality hospitality education through Hashoo School of Hospitality Management, offering education opportunities across the country at its campuses in Islamabad, Peshawar, and Karachi.The company has a dedicated focus towards furthering the women empowerment cause through a myriad of impactful initiatives, integrated within Hashoo Group's philosophy.
Team Captain, Sania Parveen said, "This has been a truly wonderful experience for us all and we have surely benefitted from thenetworking opportunities. We look forward to maintaining these new relationships withour peers and mentors."
Coach Spicher remarked, "We extend our heartfelt gratitude to everyone who made this wonderful opportunity possible."
The AWFC actively encourages young women to build their literacy and skills at par with their male counterparts and become independent contributors to the economy and society as a whole.
"This trip was a testament to Shimshal's enlightened and supportive culture," stated Charles Barker. "They are breaking traditional cultural norms and empowering their daughters for more fulfilled lives."