Efforts afoot to impose law of jungle in the country: Asad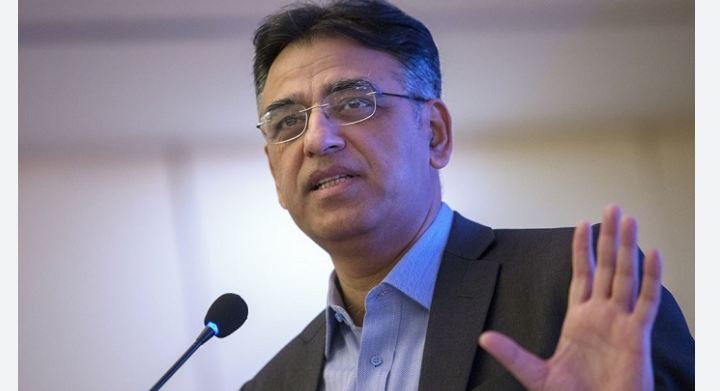 DNA
ISLAMABAD: Pakistan Tehreek-e-Insaf (PTI) leaders welcomed the resignation of the Chairman NAB in protest against the cable of thieves' constant interference in the affairs of the bureau, which, they stated, testified PTI's stance that the imported government was making all-out efforts to impose law of jungle in the country.
In a statement on Tuesday, PTI leaders Central Secretary General PTI Asad Umer, Senior Vice President Fawad Chaudhry and PTI Central Secretary Information Farrukh Habib said that the imported government soon after seizing power through conspiracy turned the NAB a powerless entity and squashed all their corruption cases.
Asad Umer said that the imported government was hell-bent on imposing law of jungle, as they amended NAB law to save their skins but it was not enough.
He said that they started putting constant pressure on the Chairman NAB to get undue favour due to which he was left with no option but to resign in protest.
Asad said that the presence of lawyers in large number clearly indicated that they were all-set to play a central role to defend the constitution and ensure supremacy of law.
Fawad Chaudhry said that Chairman NAB's resignation was a major step towards the collapse of the fascist regime, as Aftab Sultan resigned against interference in his work, which testified PTI's stance.
He said that Chairman NAB's resignation was also a big message for Chief Election Commissioner.
"I ask the 22 officers who have been appointed to Punjab for political intervention to detach themselves from this system, because it is in the interest of both the country and the bureaucracy," Fawad advised.
He went on to say that these criminals' sole agenda was to ruin the accountability system the day they sized the power through conspiracy, which was no evident from the Chairman NAB's resignation.
Fawad stated that these thieves made very shameful amendments in the NAB law to save their corruption whooping Rs. 1100 billion.
He vowed that the days of the puppet regime were numbered.
Lashing at Bilawal for his reckless statements, Fawad said that Bilawal Bhutto's statements have become dangerous for Pakistan, as he spoke without proper briefings.
He said that Bilawal's statement on Afghanistan relationship was extremely unwise and he should needed to be stopped from making foolish remarks. Fawad suggested that he should spend time on briefings before he departed on tours.
Farrukh Habib said that Chairman NAB Aftab Sultan tendered resignation from his post due to constant interference in his work.
He said that these thieves had turned the accountability bureau into a 'no-action bureau by tweaking NAB laws. Farrukh Habib stated that NAB cannot work with hands and feet tied, adding that Shahbaz Sharif, Zardari, Fazlur Rehman and Ishaq Dar who secured NRAO-2 were the worst symbol of corruption.