Early markets shut to cause huge losses to documented retailers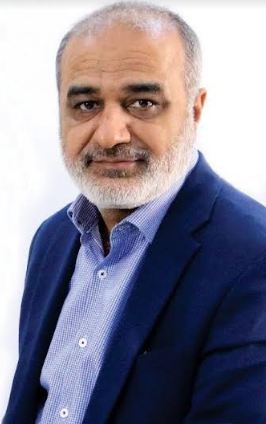 ISLAMABAD, /DNA/ – The Chain stores in the country, while opposing the government's decision of early closure of markets, has proposed the alternative measures to ensure balanced energy conservation, as the reduction in retail peak hours will reduce revenue by 30%, resulting in sale loss of Rs3.5 trillion, besides total GST and Income Tax collection loss of about Rs300 billion against electric saving of less than Rs62 billion annually.
In a letter, written simultaneously to Federal Minister for Energy & Power Muhammad Ali, Federal Commerce Minister Gohar Ijaz and Provincial Industries Minister S.M Tanveer, Chairman of the Chainstore Association of Pakistan (CAP) Tariq Mehboob Rana stated that recently announced decision by the government is based on an unfounded claim of annual savings of Rs62 billion. Rather, this measure will counterproductively cause a significant plunge in revenues of up to 30 percent for retail businesses of which 'Tier-1 retailers' are connected with the FBR-POS system. Such a sharp dip in sales will amount to several hundred billion of rupees of national economic loss across the domestic economy and a proportionate drop in tax collection, while indirect impact to domestic economy is estimated to be much larger.
On behalf of the entire retail community, we request a review of the facts and our proposals before making a final decision regarding timings of retail activity. Moreover, it is proposed that a committee be formed with representatives from all stakeholders, including the Provincial Department of Energy, APTMA, and the Chainstore Association (CAP), to examine the issue from all perspectives and reach a truly balance solution.
In order to save a claimed $ 279 million per annum as estimated by the Federal Power Division, the impact of excessive timing reductions is expected to yield a much bigger loss to the domestic economy of over $15 billion and a drop in overall tax generation by over Rs300 billion.
On behalf of the entire retail trade, especially organized and compliant retailers, we are writing to you in support of energy conservation amidst the current economic environment. However, based upon the previous round of energy conservation measures in mid-2022, we would like to share our concerns
and proposed solutions regarding the matter under consideration between the Federal and Provincial Governments with the intention to restrict retail timings to Maghrib.
He said that the 50% of retail sales occur during winter months and closure at 7/8 pm will lead to a collapse of retail sector with domino effect on domestic economy and tax revenues. With recent devaluation of PKR against USD its an opportunity for local commerce to create import substitution and help reliance on import going further and even export to global supply. Pakistan has warm weather and energy consumption is higher in the day for commercial vs night time due to requirement of AC — most retail has energy efficient lighting and cooling. The CAP Chairman said that the domestic economy, which relies heavily on the retail sector, generates PKR 1.69 trillion and PKR 1.53 trillion in sales tax and income tax, as per FBR figures. It is expected that 30% reduction in retail activity will impact 10% of the total tax generation across the value chain, i.e. over PKR 300 billion.
He said that the retailers to move to single shift cause a loss of jobs of 35% of work force (3-4M people ill become jobless). He said that Organized and tax complaint retail is severely impacted due to this decision — Costs have increased nearly 40% due to rupee devaluation and resulting inflation. He said the 8 to 10pm are peak hours for sale as our local retail is reliant on local consumer who reaches home from work around 7pm to 8pm and then visits retail. However, if retail is closed at 8pm we will suffer a loss in sale of over 30% while all costs will remain. Unlike foreign countries where we seek examples from, we do not have international tourism and associated retail revenues.
Market timing are only effectively implemented on organized tax compliant retailers where as local markets continue to remain operational whereas businesses that contribute to tax collection are forced to shutdown.
He asked the government to allow retail to remain operational until 10pm— opening timing could be changed to 12 noon to save 20% energy without comprising on commerce or tax collection.
Allow tax-compliant retailers (integrated with POS and/or sales tax registered) to stay open without any restrictions to incentivize tax-paying businesses and force non compliant ones to become complaint.
Implement permanent daylight-saving timings across the country, which will translate to annual saving of upto US$ 447 million, as per I-UMS-IPRI report.
Organized retailers shall voluntarily run energy conservation campaigns to achieve 15% reduction in total electricity usage resulting in potential saving of US$ 50 million, as per NEPRA statistics.