Dr Maliha Lodhi calls on Prime Minister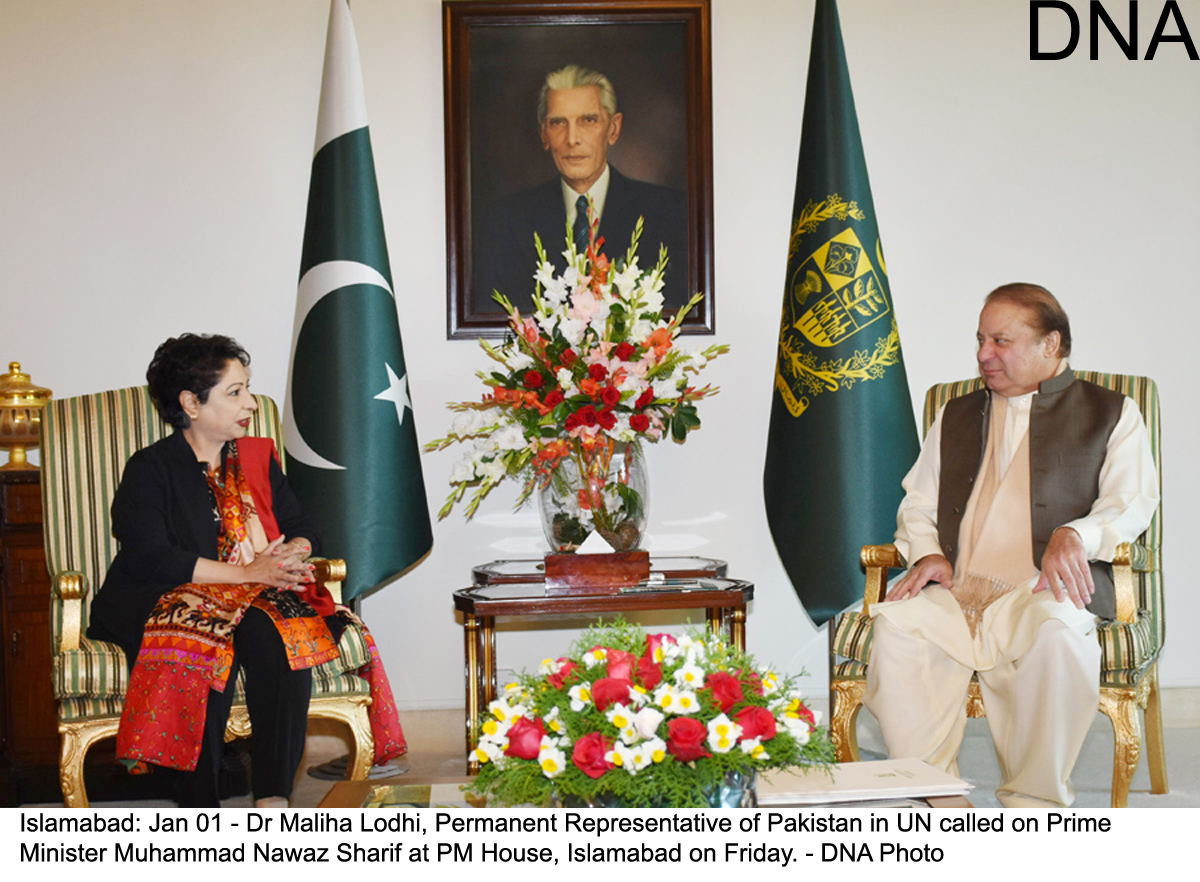 ISLAMABAD, 01 JAN, (DNA) – Dr Maleeha Lodhi, Permanent Representative of Pakistan to the United Nations (UN) called on Prime Minister Muhammad Nawaz Sharif at PM House Islamabad this morning.
Dr Maleeha Lodhi briefed the Prime Minister on the endeavours of the Mission for protecting and promoting Pakistan's interests. The Permanent Representative informed the Prime Minister that the international community supports Pakistan's successful counter-terrorism efforts.
While appreciating the able representation of Pakistan at UN, Prime Minister Muhammad Nawaz Sharif said that the Mission's responsibility in strengthening Pakistan's role and contribution to the United Nations in the months ahead will be important.
'We should effectively utilize our presence in the UN to project a positive and soft image of Pakistan as a progressive democratic state, committed to the well being and prosperity of its people, and to regional and international peace and security , emphasized the Prime Minister. =DNA
============