Direct flights from Pak to Tashkent to resume soon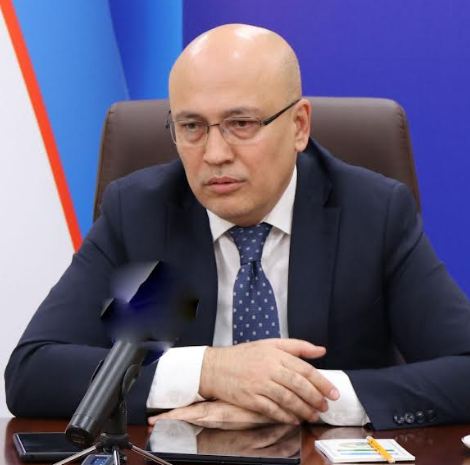 Dy Foreign Minister of Uzbekistan Furqat Sidikov talks to Islamabad POST; says tourists visa services to also resume soon
Ansar M Bhatti in Tashkent
TASHKENT: Deputy Foreign Minister of Uzbekistan Furqat Sidikov has said direct flights between Lahore and Tashkent temporarily stopped due to the pandemic are likely to resume soon. The Uzbek air officials are constantly in touch with the Pakistani counterparts and it is hoped people of both countries will soon be able to visit their preferred and favorite destinations in both countries sooner rather than later.
Minister Furqat Sidikov expressed these views while talking exclusively to daily Islamabad POST/DNA News Agency and Centreline magazine, in Tashkent on Monday. Furqat Sidikov has served in Pakistan as Ambassador of Uzbekistan for five years.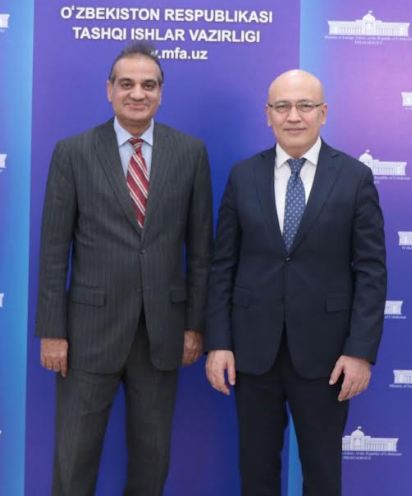 To a question the deputy foreign minister said Uzbekistan has discontinued visa services for tourists because of the pandemic adding we wish to resume these services once the pandemic situation allows us to do so. He noted with satisfaction that the Uzbek government had effectively tackled the Covid 19 pandemic.
Talking about relations with Pakistan, he said during the recent visit of the Pakistani Prime Minister Imran Khan to Uzbekistan leaders of both countries pledged to further expand cooperation in a variety of fields.
He said, Uzbekistan, together with the neighboring countries, sincerely wants peace and stability in the region because a peaceful and stable Afghanistan is in the interest of all including the people of Afghanistan.
The Ambassador stressed the need for enhancement of cultural cooperation between the two countries. He emphasized more bilateral contacts in this particular field are direly needed.
To a yet another question about recognition of the Taliban government by Uzbekistan, Minister Furqat said Afghanistan is very much part of Central Asia and whatever goes on in Afghanistan it has a direct impact on the Central Asian states and other regional countries. Our government strongly believed that there was no military solution to the problem. "We have established some contacts with the new Taliban govt. Our first and foremost priority is to avoid any humanitarian crisis in Afghanistan. That is why Uzbekistan opened its borders for goods transportation. Besides, Uzbekistan is also providing electricity to Afghanistan".
He added, restoration of connectivity is yet another issue we want to address for which both sides have held few meetings. The opening of the Mazar-e-Sharif airport for humanitarian aid transportation is also on the agenda. Similarly, we need to forge and strengthen trade and economic ties with Afghanistan for the increased economic activity will ultimately lead to political stability.
While replying to a question regarding Indian role in Afghanistan he said the role of all neighboring countries is important with regard to peace and stability in Afghanistan.
When asked to comment on the presence of Afghan war lord General Rashid Dostum in Uzbekistan, the deputy foreign minister categorically said he had no information about that.
Furqat Sidikov lauded Prime Minister Imran Khan's approach towards Islamophobia and said we need to have collective efforts in order to address this issue effectively.
He said that he will be in Pakistan on November 2 for bilateral consultations adding this interaction, for sure, shall contribute towards further strengthening of friendly and brotherly relations between the two countries.