Delay in resumption of IMF programme resumption to trigger inflation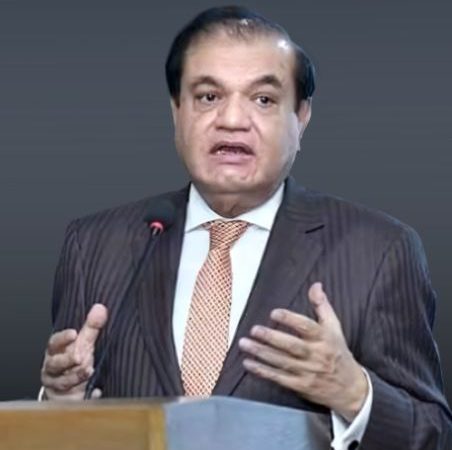 KARACHI, JUN 12: /DNA/ – Chairman of National Business Group Pakistan, President Pakistan Businessmen and Intellectuals Forum, and All Karachi Industrial Alliance, and former provincial minister Mian Zahid Hussain said on Monday said after the preparation and announcement of the budget according to the recommendations of the IMF, the restoration of the IMF programme seems easy.
Getting new loans and rescheduling old loans will also be possible on easy terms after the restoration of IMF programme, therefore the government will not have to depend on local expensive loans to meet the budget deficit of seven thousand billion rupees, he said.
Mian Zahid Hussain said that IMF and other foreign loans will be cheaper, therefore it will not trigger inflation in the ocuntry.
Talking to the business community, the veteran business leader said that the increase in the salaries of government employees will benefit them, but the public will suffer because it will also increase inflation in the country.
Reviving the IMF program will restore the confidence of the business community, he said, adding that in order to get support from the IMF, the government will have to make its future policies according to the recommendations of the IMF.
We should keep it in mind that observance of the basic economic principles and accurate estimates of costs and revenues are necessary to ensure economic development, which is the only way forward for self-sufficiency.
He said that privatization of failed government institutions should not be delayed, import substitution should be a preference and losses in electricity and gas sectors should be eliminated for which political will in necessary.
Mian Zahid Hussain further said that if there is no agreement with the IMF, we will have to take expensive loans from commercial banks for defence, development and other expenses, the entire burden of which will have to be borne by the people who are already suffering due to inflation.