DC Faisalabad Zahid Hussain holds a meeting with traders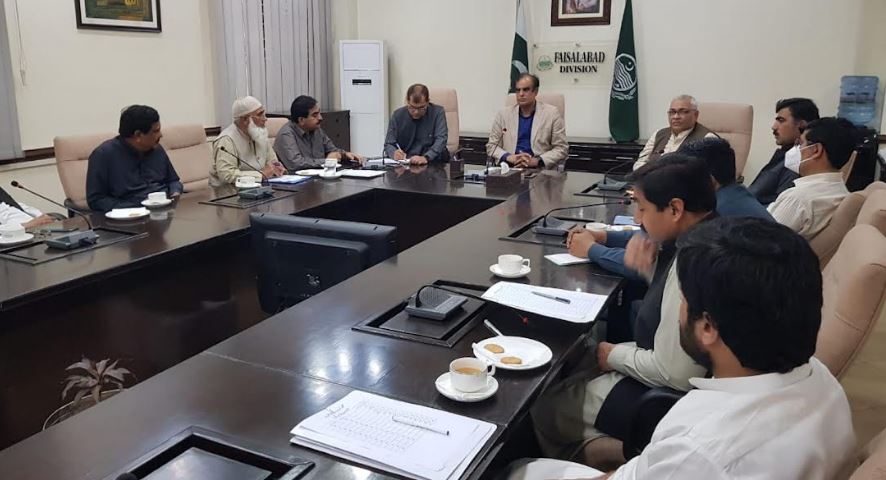 Faisalabad, MAR 13 /DNA/ – Divisional Commissioner Zahid Hussain hold an important meeting with transporters and traders. Commissioner said that the government of Pakistan has decided to reduce the prices of petroleum products by Rs 10 from March 1, and also maintain the prices till June 30 therefore the fare should be decreased as per the ratio of reduction and provided the relief to the passengers. He said that would welcoming the cooperation of transporters and will resolving the problems of public transporters is also a top priority. He asked the Secretary RTA to provide a report on reduction in fares. Divisional Commissioner also appreciated the continuous role of traders and said that consumers should be provided essential commodities at controlled rates. He said that they should avoid overcharging and their rights would be fully protected. He said that the challenge of availability of essential commodities at ramzan bazar will be met only with the cooperation of traders.He took personal interest in resolving some of the issues raised by the traders and assured them of their solution, for which the traders paid homage to the efforts of the Commissioner. Besides, the transporters also assured their full cooperation and said that there will be no overcharging from the passengers and in view of the reduction of petroleum products, the fares have already been reduced and further reduction will be made on the motion of the Commissioner.####
Faisalabad: 13 March 2022: As many as 545 un covered manholes have been covered during last seven week besides 51 City Council's are being made zero open manholes. This was informed during the weekly review meeting regarding implementation on public initiatives. Deputy Commissioner Ali Shahzad informed that Zebra Crossing/speed breakers have been made out side 136 govt and 126 private schools. He further informed that District Education Authority has been sensitized to educate teachers for safe road crossing to the school child and submitted report. He said that 3841street lights have made functional and 5 bridges have repaired during the last seven week. He informed that 580 closed drains cleared and 67256 ton waste transferred to dumping site and 34 transports stands and public buildings were white washed. Green belts and play grounds are also being making rehabilitate. Deputy Commissioner informed that 1298 vehicles impounded and 3.6 million fine was imposed to smoke emitted vehicles. Likewise 10.2 million fine was also imposed to overloaded more than 2639 vehicles. likewise wash rooms were made functional and cleanliness was made at 81 petrol pumps and 82 cattle were shifted from city areas during the period. He informed that 21 different KPIs were reviewing on weekly basis and no lethargy would be tolerated in this regard. He also took progress on new indicators and asked officers to speed up the KPIs. Earlier ADC HQ Kashif Raza Awan chairs a meeting to review KPIs indicator. Relevant departments submitted their weekly report in this meeting.