CPEC: The Metamorphosis of A Northern Middle-age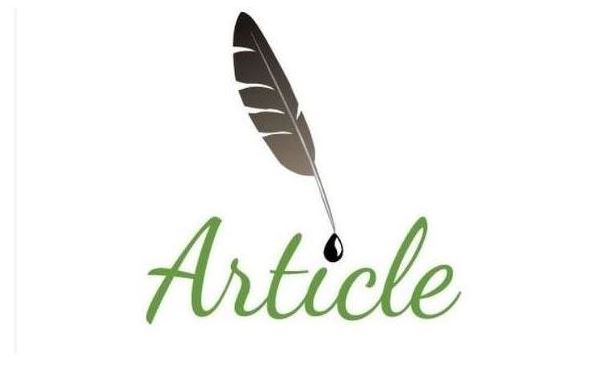 By Kiran Naz
"I am no more what I was. My Chinese colleagues helped complete my metamorphosis, he said with deep appreciation. Oshikhandass, a small beautiful mountain village, is situated near Gilgit in northern Pakistan. Because of the remote location, many people are engaging in agriculture and handicraft industry and living a relatively traditional and simple life. As there are not many local employment opportunities, most of the young and middle-aged in the village choose to work in big cities to support their families. Manzoor Alam, 35, is one of many middle-aged men who have traveled from the north to the big cities to pursue their dreams. He can still recall that when he first came to Karachi alone in 2004 he could hardly find any better job rather than a driver due to lack of adequate education and skills. He earned 16,000 rupees per month at that time, which could barely cover his basic living expenses. Since then, he had changed jobs several times, but none of them were very satisfactory. He could only engage in livelihoods such as driver, purchasing officer, salesman and other positions that do not require much skills. In 2010, he decided to quit his job and started his own business by opening a pharmacy and a grocery store in a small town near his village. The business was good in the beginning and he had pretty good surplus after deducting the costs and employee salaries. However, the good times did not last long. Since 2014, the business has become more and more miserable, and he even couldn't support the rent and staff salaries.
Just when he was at his wit's end, he was forced to leave his hometown again in 2015 on the recommendation of a friend who later introduced him to an interview at the Islamabad office of a Chinese company. According to its profile, the company entered Pakistan in 2013 and has participated in a series of CPEC or non-CPEC projects, especially Chinese-aided projects. It's been seven years but Manzoor can still remember the warm reception he received from his two Chinese colleagues when he first entered the office. At that moment, he felt, for the first time, the corporate culture of the Chinese company and the warmest friendship between the Chinese and Pakistani people. The company offered him a monthly salary of Rs 25,000 as a driver, his most familiar position. To be honest, he could have made it elsewhere, but something mysterious in his mind made him decide to stay.
One day, Mr. Li, the in-charge of the office, suddenly called him into his office and said that he found him very responsible and intelligent in his work. Most importantly, he found him very talented at learning Chinese culture and language. So Li decided to send him to a professional school for studying Chinese language and the company would bear his tuition. Manzoor was so encouraged that he readily accepted Li's offer. So he spent three months at a Chinese language training school in blue area, and another six months at Chinese department NUML. Since then, he has mastered basic everyday Chinese and performed better in his work. His colleagues were all surprised by his changes and promotions. Two years after his joining, he was promoted to house manager, responsible for daily management and reception of delegations. And his income was more than thrice as much as when he joined the company. With the help of the company and his Chinese colleagues, Manzoor has greatly improved his various abilities and his dedication to the work has brought him unanimous praise. In 2021, he was awarded the Excellent Employee.
According to him, his life changed dramatically after joining the Chinese company. In 2017, he used his savings of the past few years to build a small but warm house in his village, which enable the family to no longer suffer snow and cold in winter. With the improvement of his financial status, he fathered a third child and all of them are now enjoying better education. He attaches great importance to education and hopes that one day his kids will be able to leave the mountains and avoid the similar fate as his. With his help, a total of 15 relatives and friends got jobs in different Chinese companies, and many of them were lifted out of poverty. Since 2018, in particular, he has quietly funded two poor students in Islamabad and two families in need in his village by providing them tuition and food.
"I am no more what I was. My Chinese colleagues helped complete my metamorphosis." Chinese companies have been working to help Pakistan improve its infrastructure, actively participate in the fields of agriculture, industrial cooperation and social livelihood, which has greatly improved the employment, local people's livelihood and brought various opportunities to the social and economic development of Pakistan, he said with deep appreciation.
The author is a freelance contributor.