Court orders to unseize Nawaz Sharif's properties in Toshakhana case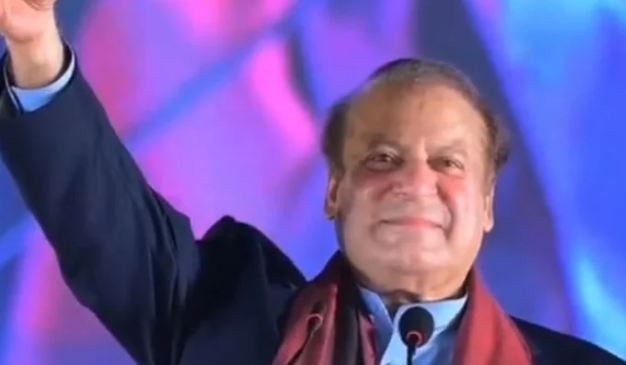 ISLAMABAD: In a major relief, an accountability court in Islamabad on Friday ordered to unseize properties, vehicles, and bank accounts owned by Pakistan Muslim League-Nawaz (PML-N) supremo Nawaz Sharif in the Toshakhana reference filed by the National Accountability Bureau (NAB).
Last month, the same accountability court judge had suspended the arrest warrant of the three-time former prime minister — who returned to the country on October 21 after ending a four-year self-imposed exile in London — in the Toshakhana case after the NAB prosecutor raised no objections.
At the outset of today's hearing, accountability court judge Muhammad Bashir ordered the authorities to return Nawaz's seized properties, and vehicles and unfreeze his accounts.
In 2020, an accountability court ordered the confiscation of the property owned by the former prime minister in the Toshakhana vehicles reference after he was declared an absconder by the Islamabad High Court.
The property includes a 1,650-kanal agricultural land in Lahore, a Mercedes, a Land Cruiser, two tractors, local and foreign bank accounts, a bungalow in Murree, and 102-kanal land in Sheikhupura.
Toshakhana reference
The NAB reference filed against Zardari and Nawaz accuses them of obtaining cars from Toshakhana (the gift depository) by paying 15% of the price of the cars.
Zardari also received cars as gifts from Libya and the UAE when he was president and used them for his personal use instead of depositing them in the treasury, the anti-graft body has alleged.
Former premier Yousuf Raza Gillani has been accused of facilitating Zardari and Nawaz in this matter. The anti-graft body has accused Gillani of relaxing the procedure for acceptance and disposal of gifts.
Khawaja Anwar Majeed and Khawaja Abdul Ghani Majeed, owners of the Omni Group, are also nominated as accused in the reference.
According to reports, Nawaz was not holding any public office in 2008 but was given a vehicle without any justification. NAB said the leaders have been charged with corruption under sub-sections 2, 4, 7 and 12 of Section 9 (A) of the NAB Ordinance.
A gift from any country to the head of the state and deposited in the Toshakhana remains the property of the government unless sold at an open auction. Rules allow officials to retain gifts with a market value of less than Rs10,000 without paying anything.