Court orders NAB to refile all references against Sharif family, Dar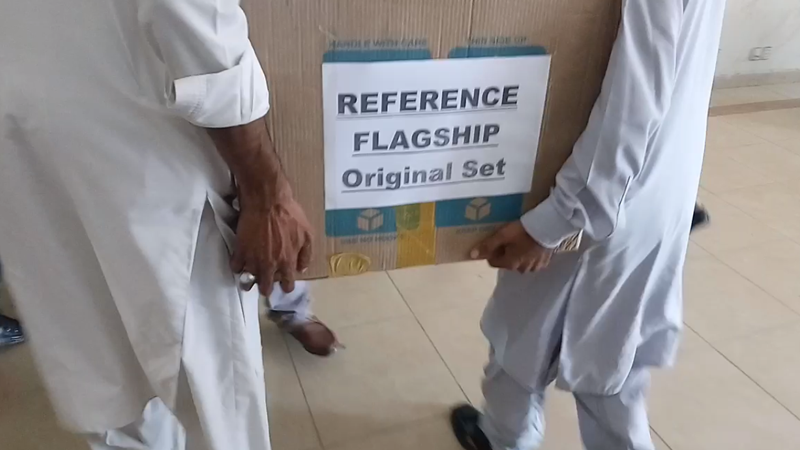 ISLAMABAD, SEPT 12 (DNA) – The accountability court on Tuesday returned the corruption references against Finance Minister Ishaq Dar and one against the Sharif family to the National Accountability Bureau (NAB), citing technical errors.
The court directed NAB to refile the references after removing the errors.
The court had already sent back on Monday two of the three references against the Sharif family, asking NAB to resubmit them after addressing the court's objections.
The court's registrar reportedly objected that he could not find the documents mentioned in the index of the references.  He asked the bureau to fix the discrepancies and submit all the references again.
On Monday, NAB submitted additional documents to the registrar office, where the process of scrutiny of the references against the Sharif family was underway. However, sources said many pages of the references do not have page numbers mentioned and some of them have the wrong number printed. Moreover, some documents are extra and some necessary documents were not attached.
The court has given the registrar office until September 14 to completely scrutinise the documents and submit them for hearing.
On September 8, NAB submitted four interim references against the Sharif family and Dar before the accountability court.
NAB Spokesman Nawazish Ali had then said that all the references had been accepted for trial and nothing was sent back.
Three of the references are against former prime minister Nawaz Sharif, his daughter Maryam, son-in-law Capt (r) Safdar and sons Hussain and Hasan while another is against Dar. If convicted, the accused can face up to 14 years imprisonment and lifelong disqualification from holding public office including the freezing of bank accounts and assets.
The references were filed in light of the Supreme Court's July 28 decision in the Panama Papers case. The bureau was given six weeks, from the date of the court's order, to file the reference in an accountability court while the court was granted six months to wrap up the proceedings.