Court confirms Asad Umar's bail in judicial complex riot case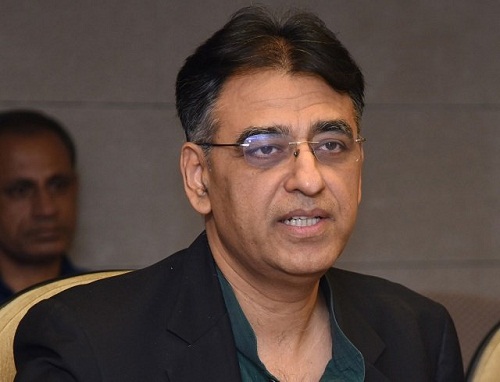 ISLAMABAD, May 30 (DNA): An Anti-Terrorism Court (ATC)  Tuesday confirmed the bail of PTI's leader Asad Umar in a terrorism case registered by CTD pertaining riot and vandalizing public property during appearance of Imran Khan in judicial complex.
ATC Judge Raja Jawad Abbas heard the bail petition of Asad Umar who appeared before the court.
At the outset of hearing, the prosecutor argued that the accused could not be granted bail in this case even if he was in Islamabad High Court (IHC) at the time of incident in judicial complex.
The court asked that why the custody of the accused was essential when he was only alleged to instigate the protesters.
The prosecutor said that the custody of Asad Umar was required for the investigation purpose.
He said that the distance between judicial complex and high court building was only one kilometer where the accused could easily move to the other location in short time.
He said that no documented proof was provided regarding the location of Asad Umar in judicial complex.
Asad Umar's lawyer alleged that the people who were sitting at their homes were also included in the cases.
His client even did not pass through the road of judicial complex on the said day, he argued.
After hearing arguments, the court firstly reserved its judgment and later confirmed the bail of Asad Umar.