Consultative workshop holds discussion on mainstreaming of transgender community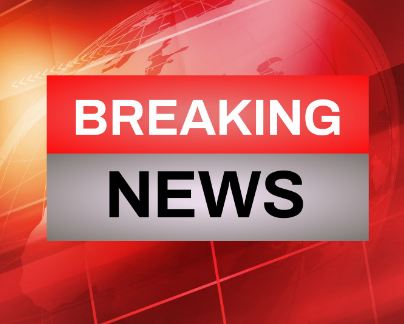 PESHAWAR, MAY 31 (DNA) — An insightful consultative workshop here on Wednesday discussed measures for bringing the highly marginalized community of transgender into the mainstream by enhancing their registration process with Social Welfare Department, National Database and Registration Authority (NADRA), Election Commission of Pakistan (ECP), Human Rights and other institutions.
The workshop was jointly organized by Social Welfare, Special Education and Women Empowerment Department, Peace and Justice Network and Blue Veins. People from different walks of life participated in the workshop and gave their inputs on hurdles hampering registration of transgender in official data.
"The initiative of registration of transgender community is a crucial step towards creating a more inclusive society and will help in reaching out to the marginalized segment in execution of any welfare oriented scheme or rehabilitation process," observed Qamar Naseem, Programme Manager, Blue Veins.
Speaking in the welcome address, Qamar Naseem said by holding consultation of the relevant departments we can facilitate a comprehensive understanding and shape a more effective strategy for transgender registration.
Due to lack of registration, the transgender community is not added in data on basis of which government's scheme for the welfare of marginalized communities are chalked out and executed.
After registration this segment can be brought to the mainstream and will get an opportunity from benefiting the policies chalked out for their betterment, Qamar added.
President Transgender Association and a social activist, Arzo apprised participants of the workshop that majority of transgender are not availing from Benazir Income Support programme due to lack of official documents and non-inclusion in official data.
Similarly, a large number of transgender who were affected due to devastating floods of 2022 have totally missed relief and rehabilitation measures due to lack of any official identity cards with them, she added. She said there are some concerns of transgender over issuance of X cards to them which according to them reduces their share from inheritance by declaring them as `Shemail'.
Furthermore, Arzo continued, not allowing of Saudi government to bearer of X cards from entering into holy land for performance of religious pilgrimage also caused reluctance in obtaining of the card.
Reem Sharif, first transgender who is serving as government servant, stressed on capacity building of staffers of relevant departments including NADRA, Social Welfare in registration of transgender.
She said the visiting transgender are not treated properly which discourages them from visiting again to government offices. There should a training programme for all government departments on dealing of non-binary person for their inclusion in system and for making them as useful citizen, Reem added.
Sohail Ahmad of Provincial Election Commission informed participants that since 2018, ECP is engaging transgender for registration and for using their right of franchise. The ECP staff, he continued, is regularly approaching them even by visiting their homes and even dens (deras) for apprising about the importance and benefits of getting themselves registered with ECP.
A Police official attending the workshop urged the participants to arrange lectures for Policemen about understanding the sensitivities of transgender communities. He said Policemen are not aware about gender technicalities of transgender and can file wrong cases against them.
Amina Durrani, Director Programme Khyber Pakthunkhwa Commission on the Status of Women (KPCSW) also spoke on the occasion and expressed resolve of working for the benefits of transgender community.
Noor Muhammad of Social Welfare department said this is a pilot project started from Peshawar and will be replicated in other districts for reaching out all the transgender of the province.
Officials representing Social Welfare, NADRA, Human Rights department also spoke on the occasion and expressed their views. Later, a draft of form for registration of transgender was also shared with participants and approved after some amendments in it. — DNA