Constitution cannot be amended without UML support: Minister Thapa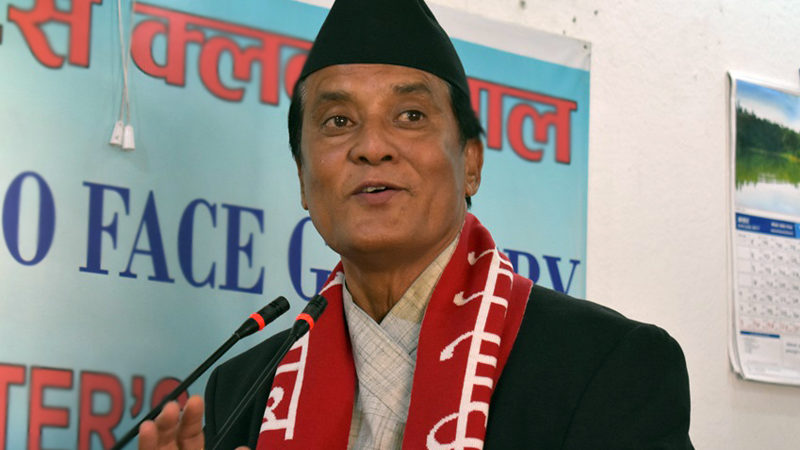 KATHMANDU, AUG 17 (DNA) –  Minister for Law, Justice and Parliamentary Affairs Yagya Bahadur Thapa has said the constitution amendment bill tabled at the House looks unlikely to be passed without the support of main opposition CNP-UML.
"Without UML support the government won't have two-third majority to endorse the bill, it looks unlikely that the final constitution amendment bill set to be filed on Monday would be passed," Minister Thapa said, while addressing an interaction programme in the Capital on Thursday.
Minister Thapa argued that the current statue amendment bill tabled in the House is not against the national interest and urged the main opposition UML to support to pass the bill in the Parliament.
Similarly, Minister for Supplies Shiva Kumar Mandal speaking in the same programmee, urged the government to form an Authority to address flood and landslide victims alike National Reconstruction Authority for addressing earthquake victims.
He further said that the government should increase the compensation up to Rs 500,000 and said would put the proposal in the Cabinet tomorrow.
Minister Mandal further said that the government should bring in new polices to expedite relief package distribution and soft loans to address the plight of the flood victims in the Terai region.
Mandal who visited the flood hit district today said the government should initiate for moving health camps to address the health concern of victims and prevent outbreak of epidemic in the region.
CPN-Maoist Centre leader Mandal also said that stern actions would be taken against those traders for creating artificial shortages taking advantage of the situation.