COMSTECH offers host of programmes to Nigeria for S&T development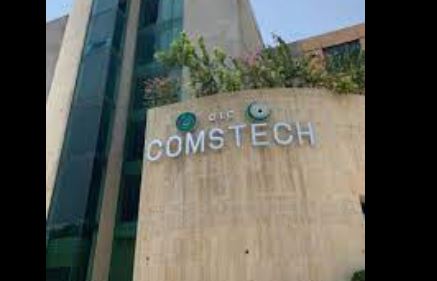 ISLAMABAD, MAR 9 /DNA/ – Coordinator General COMSTECH, Dr. M. Iqbal Choudhary called on the High Commissioner of the Federal Republic of Nigeria, Mohammed Bello Abioye on Tuesday at the Nigerian High Commission in Islamabad.
The High Commissioner of Nigeria extended a warm welcome to the Coordinator General COMSTECH. Both the dignitaries discussed avenues of mutual cooperation for the enhancement and application of science and technology to achieve optimum socio-economic development in Nigeria.
Prof. Choudhary invited top universities of Nigeria to join the COMSTECH Consortium of Excellence (CCoE) which comprises upon key science, technology and engineering research and academic institutions of the OIC states. The objective of CCoE is to create science and technology interdependence, build S&T capacity and foster collaboration among the OIC member states.
Both the dignitaries agreed to launch the COMSTECH-Nigeria science and technology cooperation initiative jointly with the coordination of the ministry of foreign affairs. This flagship joint initiative includes launching of women scientist research fellowship program, creating institutional linkages between Nigeria and Pakistan, capacity building of Nigerian scholars, compilation of a book comprising of joint research publications and patents of Pakistani and Nigerian scientists, and industrial internship for Nigerian professionals in food processing and value addition.
Prof. Choudhary proposed the visit of ten young Pakistani scholars to Nigerian premier R&D and academic institutions to develop greater understanding and application of academic excellence in Nigeria.
The Coordinator General also presented a report of activities of COMSTECH focused on Nigeria. The High Commissioner of Nigeria thanked the Coordinator General for generous support and appreciated the new proposed initiatives and assured full support from his office to COMSTECH initiatives for Nigeria.