Commissioner distribute gifts among prisoners on Eid day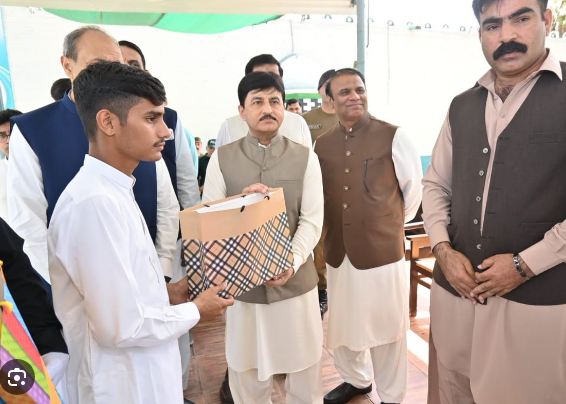 RAWALPINDI, Jun 29 (APP): Commissioner of Rawalpindi Liaquat Ali Chatta visited Adiala Jail and distributed gifts among the prisoners on the auspicious occasion of Eid ul Azha.
He was accompanied by Deputy Commissioner (DC) Hasan Waqar Cheema and City Police Officer (CPO) Syed Khalid Hamdani.
DIG Rana Abdul Rauf, and Jail Superintendent Asad Javed Warich welcomed on arrival at the jail.
The smart contingent of police presented saluted to them.
They distributed sweets and gifts among children below 18 years of age and women and expressed satisfaction with the facilities provided to the prisoners in jail.
The Commissioner on the occasion said, "The purpose of the visit is to share the joy of Eid-ul-Azha with the inmates, women and children in the jail, adding Eid Ul Azha teaches the lesson of patience and endurance."
He said that the reformation of society was the need of the hour and special attention must be given to the education of children imprisoned in jail.
Earlier, DIG Rana Abdul Rauf and Jail Superintendent Asad Javed Warich offered Eid Ul Azha prayers to prisoners and prayed for the development and prosperity of the country.