CM allocates 30 acre land for cancer hospital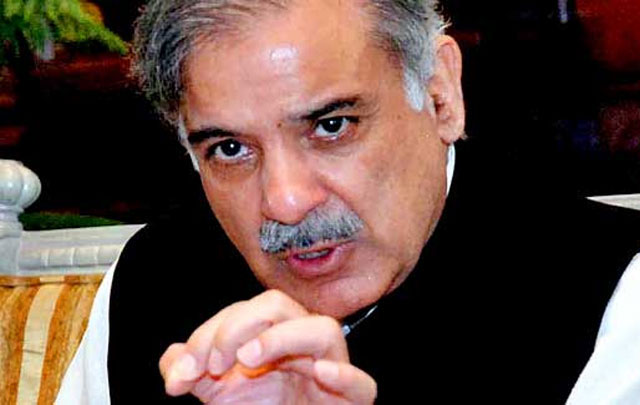 LAHORE, 05 FEB (DNA) – Government of the Punjab implementing a comprehensive disease prevention programme and spending billions of rupees to provide quality healthcare to the people.
Chief Minister Muhammad Shehbaz Sharif has allocated 30 acre land adjacent to Knowledge Park for the construction of Cancer Hospital at Bedian Road.It was stated by the Advisor to Chief Minister on Health Khawaja Salman Raffique while addressing two awareness seminars at Director General Public Relations and at PC Hotel in connection with the World Cancer Day.
Officers and the Staff of DGPR and Principal Allama Iqbal Medical College Prof. Mehmood Shoukat, Prof. of Oncology Dr. Zaiba Aziz, Country Head Novartis Pharma Pakistan Shafiq Ahmad, Prof. Abu Bakar from INMOL Hospital, Dr. Tahir Bashir Oncologist Jinnah Hospital, Dr. Imran Hamid, Dr. Umer Saeed, Dr. Shayan Shaukat from Novartis and a large number of people attended the seminars.
 Prof. Mehmood Shaukat informed that two years back, on the direction of Chief Minister Punjab, a joint venture was started by the Punjab Health Department and Novartis Pharma Pakistan to provide free medicines to the patients of chronic mellitus leukemia and this project is successfully being run for the last two years.
He further said that presently government is providing costly medicines to 2549 registered patients. Prof. Mehmood Shoukat informed that approximately medicines worth Rs. 10 to 15 lac is being provided to each patients free of cost, for this purpose 4 regional centers at Lahore, Multan, Rawalpindi and Faisalabad have been providing this facility and the patients registered across the province are getting these medicines.
Addressing to the seminar at PC Hotel Khawaja Salman Raffique said that the government is considering aspects to further enhance the present collaboration between Health Department and Novartis so that patients of other types of cancer disease could also be benefited from this facility.
While addressing the awareness seminar on Cancer at DGPR, Dr. Tahir Bashir Oncologist from Jinnah Hospital said that people can minimize the risk factor of Cancer by changing their lifestyle, reducing body weight, use of vegetables and fruits instead of red meat and quit use of tobacco in shape of cigarettes, betel leaf and 'Gutka' etc.
He advised that every healthy person should get his medical checkup at least once in a year. Khawaja Salman Raffique appreciated the efforts of DGPR to initiate awareness programme for the officers and staff of the department.
The Advisor said that prevention and safety measures are the main source to keep ourselves healthy. He said that promotion of awareness programmes is the need of hour. Khawaja Salman Raffique disclosed that Punjab Government is providing free medicines of Rs. 16 billion with collaboration of Novartis under CML Project. He disclosed that first phase of Pakistan Kidney and Liver Transplant & Research Institute will be completed by August 2017 on which Rs. 15 billion are being spent.
Moreover, land has been acquired for the construction of Cancer Hospital on Bedian Road. After the seminar, question answer session was also held in which Dr. Tahir Bashir gave answers to the audience. DNA