Dutch diplomat calls for closer students-teachers liaison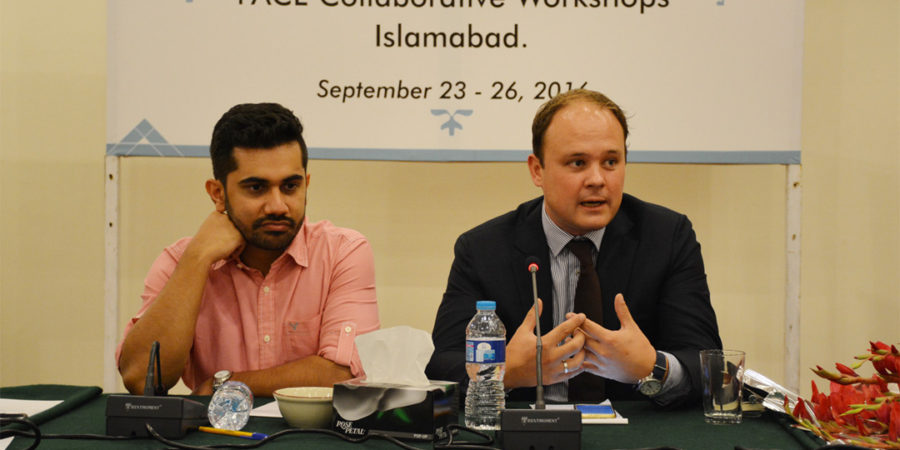 ISLAMABAD, SEPT 26 (DNA) – As a child, I was fortunate that I was always able to engage my teachers and explore a range of concepts and questions because critical thinking was encouraged.
This is what teachers in Pakistan need to do, to engage the youth in a manner that creates safe spaces for discourse.
These remarks were made by Martijn Beerthuizen, First Secretary for Political Affairs of The Netherlands, during the closing ceremony of Pakistan Center of Excellence's (PACE) eighth round of collaborative workshops; a four day residential training program between September 23 and 26, 2016.
He also said that our perspective is narrowed if we never break out of our comfort zones, and that the best path to progress was to look at life from a multitude of angles, perspectives and ideas.
Beerthuizen, who recently came to Pakistan, said that this was his first time addressing a public gathering in Pakistan, and that he was very excited to be here.
PACE is a major CVE initiative launched by the Center for Research and Security Studies (CRSS) – with the support from the government of Netherlands – to promote democratic values, respect for diversity, fundamental human rights and virtues of tolerance as a measure of ensuring social peace and harmony for peaceful co-existence.
It aims to facilitate a socio-political discourse – the Alternate Narrative on democratic rights and responsibilities anchored in the globally accepted and practiced concepts. These concepts include adherence to the rule of law, equal citizenry, secular governance as a primary condition for social cohesion, and tolerance within the society at all levels.
The resource persons and public intellectuals who interacted with the participating university lecturers and professors from different universities across Pakistan included Dr. Niaz Murtaza, Ms. Humaira Masihuddin, Ms. Tahira Abdullah, Ms. Sara Farid, Dr. Shoaib Suddle, Mr. Safiullah Gul, and Mr. Charles Petrie. The discussion themes we primarily rule of law, tolerance, respect for diversity, fundamental human rights, equal citizey, democracy and governance, and perhaps most importantly, the importance of questioning the narratives that are presented before us.
Participants lauded the collaborative workshops. Ahsan Bhatti from Bahauddin Zakria University, Multan said that these workshops are quite enlightening and he felt that he learned something new every day. "I learned things I never knew, which is always a surprise to me. There is so much knowledge out there, and we need to inculcate that curiosity in our students as well."=DNA