Climate change targets not on track: UN Chief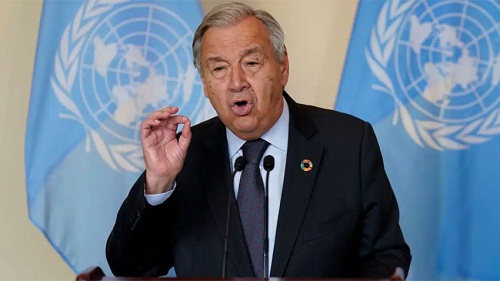 U.N. Secretary-General Antonio Guterres has expressed concern that the world is not on track to meet several urgent targets in the fight against climate change.
Guterres told reporters in New York that based on the present commitments of member states; the world is on a catastrophic pathway.
He said there is still a long way to go is in relation to the reduction of emissions.