Cipher case: Counsel says ex-PM Khan 'duty-bound' to inform public about threat to nation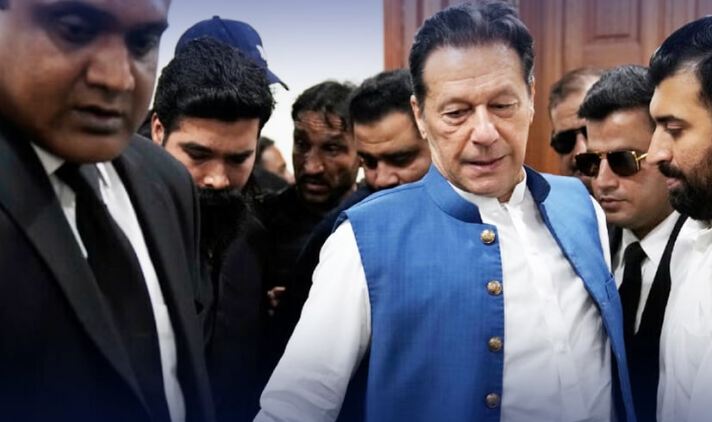 ISLAMABAD, OCT 16: PTI Chairman Imran Khan's lawyer Latif Khosa told the Islamabad High Court (IHC) that it was his client's responsibility being the prime minister that if he sensed a conspiracy against the country he should inform the public.
Khosa said this during the hearing of a petition seeking dismissal of the cipher case against Imran Khan. He argued that the Official Secrets Act did not apply in this case nor did Section 5.
The hearing was being presided over by IHC Chief Justice Aamir Farooq.
The FIA prosecutor requested to adjourn the proceedings till tomorrow, while the court told him to submit written arguments.
Imran Khan's counsel Latif Khosa remarked that the cipher in question was sent to the Foreign Office by former ambassador to the US Asad Majeed. Imran Khan was the chief executive of the country at the time, and his oath empowered him in such a situation.
"It is recognized that this was an interference in the internal affairs of Pakistan. The former prime minister fulfilled his national duty. A PM's oath allows him to inform the nation about the threat to the country," the lawyer argued.
It is ridiculous to say that the PTI chairman took away the cipher, he said, adding that the president insists he did not sign on the amendments to the Official Secrets Act.
Even if the law is enforced, it does not apply to the past, Khosa said. He added that Section 5 did not apply in the cipher case. He maintained that this case was filed on the basis of malice.
Meanwhile, the special court of the Official Secrets Act set up in Adiala Jail is scheduled to indict Imran Khan and PTI Vice Chairman Shah Mahmood Qureshi in the cipher case tomorrow.
Qureshi has also petitioned the IHC against his jail trial in the case.
He has argued that without any notification, his trial was being conducted in the jail. He sought a court order for an open trial of the case.
Qureshi has also asked for declaring the October 9 verdict of the trial court null and void and stop the court from indicting him.