Chinese news agency keen to expand cooperation with Pakistan media houses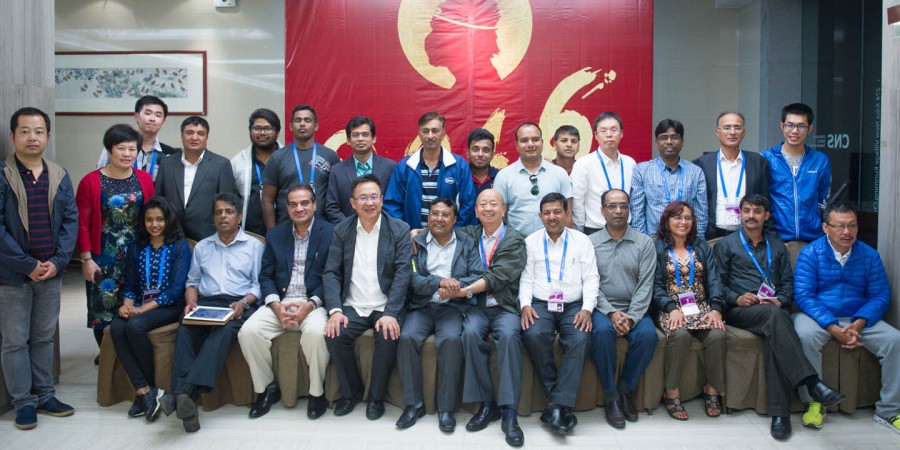 KUNMING, (China)- JUNE 16 (DNA)- The delegation of journalists from South Asian countries visited the Yunnan province office of China News Service. Wang Lin, proprietor and Director of CNS along with his team members received the delegation.
The delegation of journalists from South Asia and Southeast Asian countries are on a 10-day trip to the Spring City Kunming, the provincial capital of Yunnan province, to cover the South and Southeast Asia import and export exposition.
The delegation was briefed about the working of the news agency and its overseas networks also. The members of the delegation evinced interest in news agency operations.
The CNS officials were keen to expand their collaboration with Pakistan keeping in view the time-tested friendship of both countries. The Pakistani delegation was told that the news agency has recently launched its own English magazine to exclusively cover the South Asia region.
The Pakistan team members comprising Ansar Mahmood Bhatti Chief Editor of Diplomatic News Agency (DNA) & Centreline magazine, Shahbaz Khan Senior News Editor of Daily The Nation and Tariq Saeed Resident Editor Pakistan observer Peshawar, assured the CNS team
The delegation afterwards was feted with delicious Chinese cuisines. =DNA
=====================