Chinese company to clean Karachi's two more districts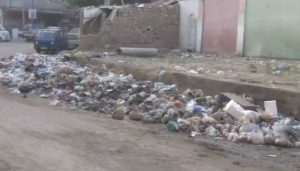 KARACHI, OCT 07 (DNA) – A Chinese company has signed a contract with local government to clean Karachi's two districts, Malir and West.
The firm, with the aid of more than 200 machines, would pick and manage solid waste in two more districts of the city.
The contract finalisation ceremony was held in the office of Sindh Local Bodies Minister Jam Khan Shoro.
The contract was signed by Sindh Solid Waste Management Board Director AD Sanjani, Malir district Chairman Jan M Baloch and West district Administrator Ghulam Fareed.
According to the contract, the firm would pick up garbage from the districts on a daily basis.
Equipment, electrical sweeping machine, dumpsters and heavy machinery reached Karachi through a Chinese Port last year, following an agreement signed between a Chinese company and Sindh Solid Waste Management.
In its first phase, the agreement included three districts, Korangi, East and South.
Costing a total $9.65 million per year for district East since it produces around 322,357 tonnes of garbage daily, the contract for district South was estimated to cost $14.254 million, which generates 491,590 tonnes of solid waste.
The seven-year contract included collecting garbage from houses to dumping it at landfill sites, as well as sweeping streets.=DNA
=========