Chinese ambassador's wife lauds PNCA role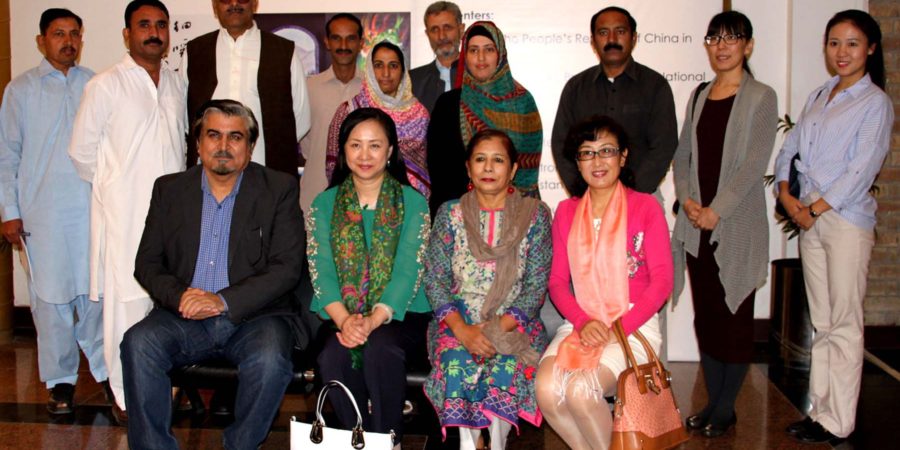 ISLAMABAD, OCT 31 (DNA) –      Pakistan is a beautiful country and we are proud of its neighborhood and friendship.
Both the countries are progressing though close contact and by utilizing each other experiences, said Mrs. Bao Jiqing wife of the Ambassador of People's Republic of China during her goodwill visit to Pakistan National Council of the Arts and meeting with Director General, Syed Jamal Shah.
Madam Bao appreciated the efforts of the PNCA staff for their dedicated work during the programs held at PNCA in connection with the celebrations of 67th Anniversary of the founding of People's Republic of China.
Jamal Shah appreciated the extra ordinary interest of Mrs. Bao in the art and culture and said that like Pakistan China also inherit historical cultural heritage and value its importance in human life.
He thanked the honorable guest for her visit to PNCA. Jamal Shah and Mrs. Bao discussed the possibilities for enhancement and cooperation in cultural exchanges. Mrs. Bao said that visit of the different troupe in the field of performing arts, theatre and film are in the pipeline and another Chinese cultural troupe will soon visit Pakistan.
A Chinese T.V drama is being dubbed in Urdu and soon be aired from PTV. Jamal Shah asked for script of Chinese theatre play which will be translated in Urdu and will be presented at PNCA.
He also suggested that stay of the coming cultural troupe should be long enough so that the interaction between the artists of both countries can be made fruitful and they learn from each other.
Mrs. Bao presented costumes of Marshal Art and Chinese dances to the Director General for future use. Bao also took a photographs with the staff and thanked them for their hospitality and support.-DNA
===========