China promotes 6G technology R&D in all-round way, calling for international cooperation: official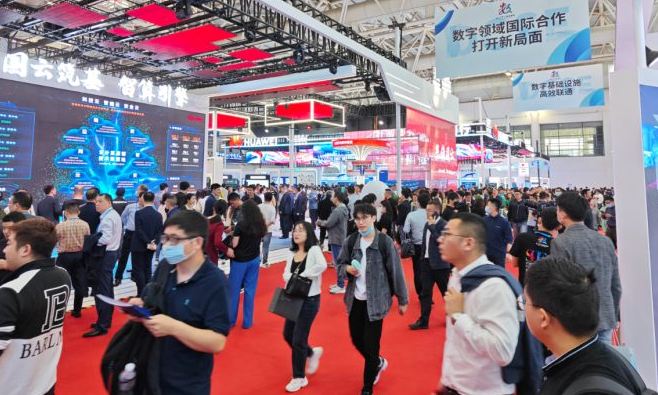 ISLAMABAD, Apr 30 (APP): China will ratchet up resources to advance the construction of the 5G network, expand the application of 5G technoogy in various fields, and promote the research and development of 6G, officials and experts said at the 6th Digital China Summit, which ended in Fuzhou, Fujian province.
"China has built the world's largest 5G network with the most advanced technologies. The number of the country's 5G base stations had exceeded 2.64 million by the end of March this year," said Zhao Ce, deputy head of the information and telecommunications development department at the China's Ministry of Industry and Information Technology.
Zhao said the ministry will make more efforts to bolster the building of the 5G network in an orderly manner and accelerate its industrial applications, push forward the R&D of 6G, and strengthen international exchange and communication in 5G-related technology, standards and application.
The superfast 5G wireless technology has been used in 52 of the 97 major economic categories, with large-scale application expanded to mining, ports and electricity, he said. Moreover, China has already established the IMT-2030 (6G) Promotion Group, a flagship platform in China promoting 6G and international cooperation, China Daily reported.
As 5G technology serves as a critical foundation supporting the development of artificial intelligence, big data and cloud computing, heightened efforts should be made to explore application scenarios of 5G and empower the transformation of traditional industries, said Zhang Wang, deputy head of the informatization development bureau of the Cyberspace Administration of China.
China has recently unveiled a plan for the overall layout of the country's digital development, vowing to make important progress in the construction of a digital China by 2025, with effective interconnectivity in digital infrastructure, a significantly improved digital economy, and major breakthroughs achieved in digital technology innovation.
Cao Ming, president of the wireless product line at Huawei Technologies, said China is taking the lead in 5G development across the globe, and 5G is expected to play a bigger role in bolstering digitalization in a wide range of sectors covering intelligent connected vehicles and intelligent transportation.
"As the next-generation mobile communication technology, 6G integrates with telecommunication, perception, computation, artificial intelligence, big data and security," said Cui Chunfeng, president of the future research institute of the China Mobile Research Institute, adding the research on 6G is still at a preliminary stage worldwide.
Although there is no universally accepted definition of 6G, the technology is predicted to provide faster speeds, lower latency and more bandwidth than 5G. The 6G network will realize the deep integration of physical and virtual worlds, and build a new world featuring the intelligent connection of everything, Cui said.
Noting new cybersecurity challenges have popped up with the rapid development and application of 5G technology, Qi Xiangdong, chairman of Chinese cybersecurity company Qi-Anxin Technology Group, said the company will strengthen cooperation with the country's major telecom carriers to help them deal with growing cybersecurity risks.
Qi said China's cybersecurity industry has maintained annual growth rate of 15 to 20 percent, while calling for efforts to increase investment in talent training and enhancing security awareness among netizens.