China earnestly wants development of Pakistan, says Yao Jing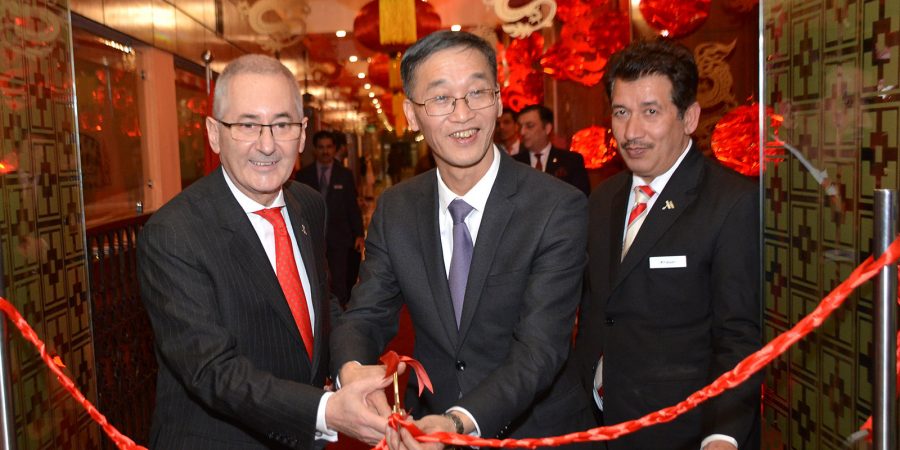 BY ANSAR M BHATT
ISLAMABAD, JAN 24 (DNA) – Ambassador of People's Republic of China to Pakistan Yao Jing has said China is trusted and reliable partner of Pakistan adding we are here serving relationship with Pakistan and development of this lovely country.
The ambassador made these remarks on the occasion of celebration of Chinese new year organized by the Deputy Chairman and CEO of the Hashoo Group Murtaza Hashwani and the General Manager of the Islamabad Marriott Hotel Maurizio Romani.
Members of the civil society, diplomats and a number of Chinese nationals attended the reception.
Adding to the festivities, the guests experienced the debut of a special menu curated by the Executive Chinese Chef Zhao Xiaoming . To mark 2020's lunar zodiac the  special menu will be available to all diners from the 25th of January -8th of February  at the popular Chinese restaurant Dynasty.
The ambassador further said, peace in the region was also priority of the Chinese government and it will continue its efforts together with its friends to achieve this end.
Yao Jing said we look forward to working with Pakistan even in the coming days with the same spirit and fervor adding both countries have successfully been able to maintain and preserve this unique relations even during the difficult times.
He said in all regional countries of East Asia and South Asia we are celebrating the New Year with full pump and show and holding of such festivities in Pakistan is also part of these celebrations.
The ambassador added China is enjoying warm and cordial relations with Pakistan and people of Pakistan. He hoped both countries would continue to have this relationship even in the coming days.
The guests enjoyed traditional Chinese cuisines. They also watched live cooking of various Chinese dishes. The Executive Chef briefed the audiences about various methods of cooking different Chinese dishes.=DNA
================