CGSS Corner inaugurated at University of Peshawar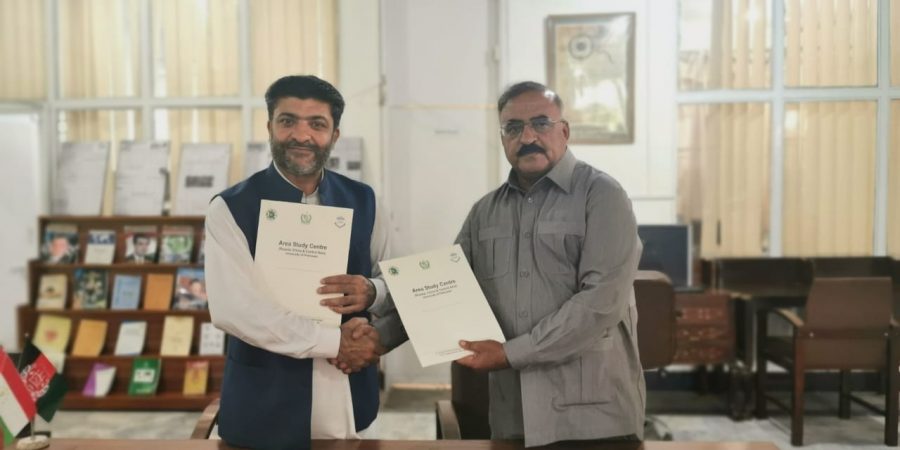 Major General Hafiz Masroor Ahmed (Retd), Vice President, Center for Global & Strategic Studies (CGSS), Islamabad and Prof. Dr. Shabbir Ahmed, Director, Area Study Center (Russia, China and Central Asia), University of Peshawar inaugurated the 'CGSS Corner' at the Library of Area Study Center (China, Russia & Central Asia)
PESHAWAR (DNA) – Major General Hafiz Masroor Ahmed (Retd), Vice President, Center for Global & Strategic Studies (CGSS), Islamabad and Prof. Dr. Shabbir Ahmed, Director, Area Study Center (Russia, China and Central Asia), University of Peshawar inaugurated the 'CGSS Corner' at the Library of Area Study Center (China, Russia & Central Asia). Both the Centers have signed aMoU regarding the event.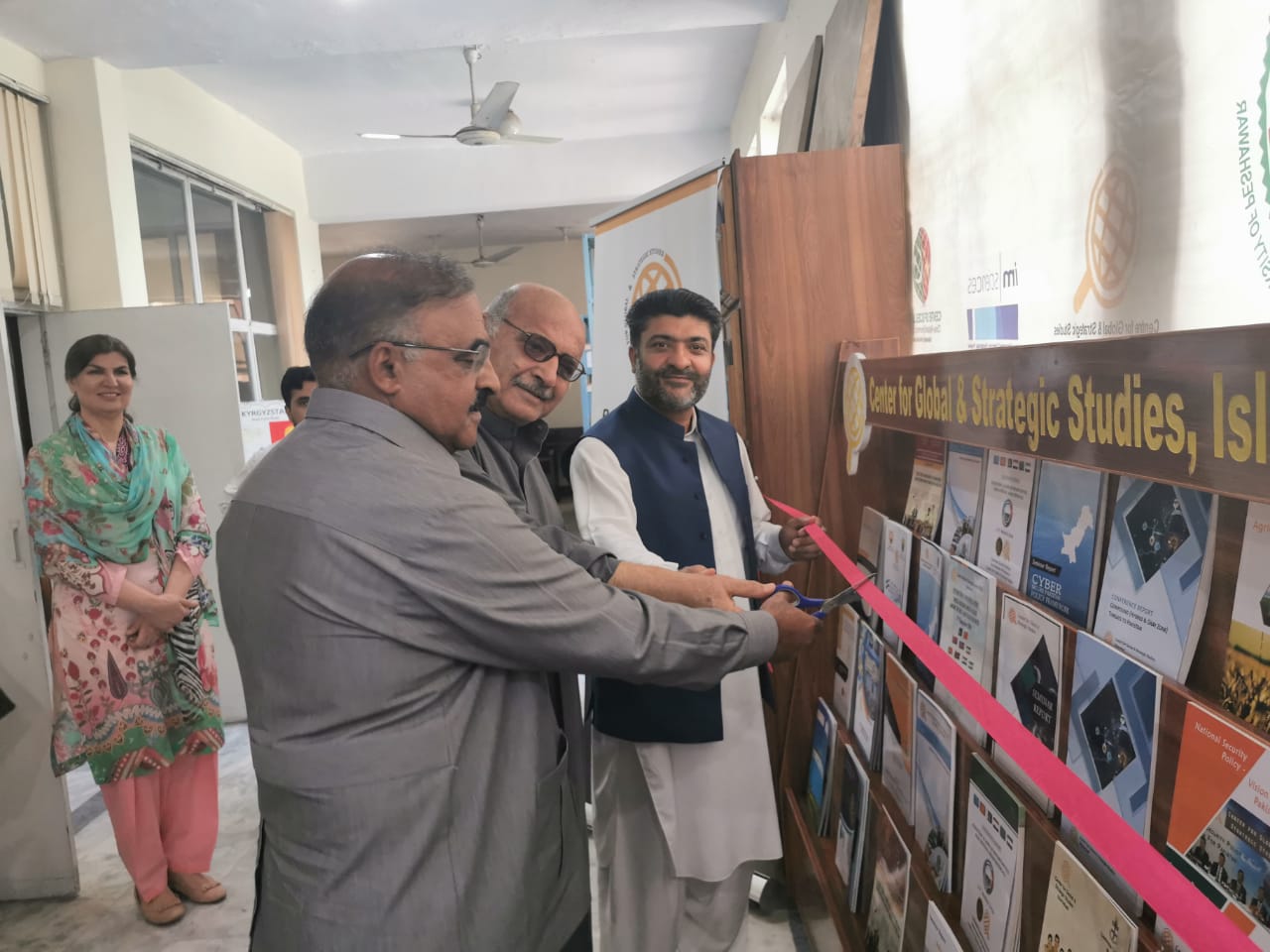 Area Study Center and CGSS are in close collaboration for organizing joint events and webinars. Prof. Dr. Shabir Ahmad Khan, Director, Area Study Center also participated in various Webinars organized by CGSS. The M.Phil/Ph.Dscholars of Area Study Center, Peshawar are also contributing towards the research publications of CGSS, Islamabad. Both the Centre are committed closely to cooperate in future research purposes regarding Russia, China and Central Asia.
The CGSS Corner will comprise of Publications and Reports published/printed by CGSS. CGSS has a wide range of Publications to its credit pertaining to international affairs, regional integration, global security and Belt & Road Initiative. All these special publications and reports will provide the students with firsthand knowledge from the experts and will assist in better understanding of thesesubjects.
A detailed presentation about CGSS was given and it was decided that CGSS and Area Study Center (China, Russia & Central Asia) will jointly organize International Internship Program for students across the region and globe.
Lt Col Khalid Taimur Akram (Retd), Executive Director, CGSS and Dr. MinhasMarwatMajeed, Chairperson, Department of International Relations, University of Peshawar were also present during the occasion.