Central to Global Empowerment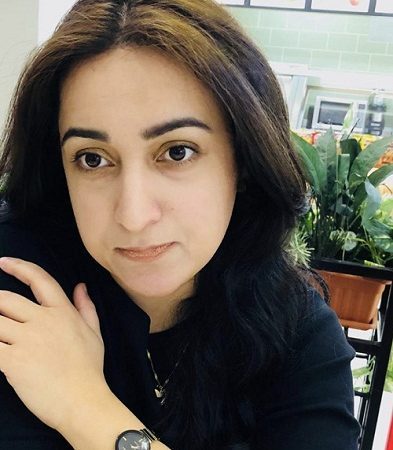 Supporting Women Daily
 Wajeeha Bilal
 Many people say that they want to achieve greater things in their lives and make connections with more people. They are ready to sacrifice their personal lives and work hard to be known for their services. They want to serve humanity but what they fail to see are the small connections that bond them in their lives. People are ready to ignore the values that they can give to the people that are already in their lives for a greater purpose that they might achieve.
Man is a social animal; since the moment you are born you rely on one connection or another for support and help. No matter wherever you are in the Eco sphere, there will always be something or someone whom you can support and aid if you desire to make it a better world all around. Many times, you feel dejected as you realize what you are doing is so little and how can you reach and change the whole world.
"Charity begins at home but should not end there", says Thomas Fuller. One of the things that interests me most these days is the slogan for women empowerment, where women are willing to go extra miles to raise this slogan on a universal level.
National Women's Day on February 8 saw several organisations calling for pro-women laws to be implemented in word and action. After the 18th amendment in the constitution of Pakistan 2010 which also empowered provinces to replicate federal laws or define and pass laws according to their needs, there was a ray of hope and a gaiety towards the protection of women. Pakistan's historic moment for pro-women legislation came in December 2011 when three important bills were passed.
There is an urgent requirement for mass awareness regarding these laws and it would be good if they can become a part of our lives as these laws are important to set legal benchmarks and accountability for a state to honour and fulfill. However, laws alone do not guarantee full protection of women's rights, especially when such laws operate in the backdrop of a senile society and weak rule of law.
Supporting other women doesn't only show compassion, but it's also important to remember that we can learn from each other, every single day. If you are not willing to support the women around you, then how can you come to truly accept them globally. Abuse doesn't have to be physical to be acknowledged, it can be emotional or verbal as well in daily communication. Until women are ready to support and uplift each other as sisters, daughters, in-laws and co-workers, the fight for any uniformity can not be achieved.
This is the perfect example for supporting the people in your life and around you. Those who confront objectionable attitudes from their colleagues whether male or female, will have no one to turn to in the light of a lawless scenario. They would either suffer harassment in silence or look for jobs elsewhere while living a miserable life. Their main support are the people who feel for them or think and act in ways that can make lives easy for them.
Traditionally we have been taught to be competitive with one another, because that is how societies are trained to work. The truth is that raising each other up and channelling the power of collaboration is truly how we can make better working societies.
If the efforts of a few can bring about the change, imagine what great things can happen if each of you starts supporting the other. If YOU continue to view each other as competition or as enemies, chances of achieving success will always be thin. "Not all of us can do great things. But we can do small things with great love", so says Mother Teresa.
Ultimately, we all want to help and make a difference, it's a question of just how we choose to do so. Our everyday dealings with women are the practical application of pro women laws. While the media and the government can play a positive role, WE all definitely contribute much more significantly through our own actions. It all starts with taking one small step every day with the people in your life right now. Deal with love with the people around you and make better connections everyday.
(Wajeeha is the author of "The Conscious Ego" and "The Beautiful Present". She also runs "A Purposeful Life" blog)