Celebrations as Shahbaz returns after years in captivity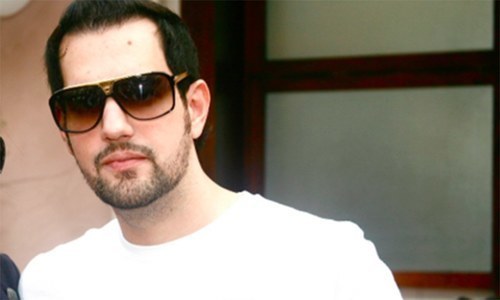 LAHORE: Family members,journalists and even strangers welcomed the rescue of Shahbaz Taseer, son of slain former governor Salman Taseer, who was recovered from Balochistan province, five years after being kidnapped in broad-daylight from Lahore.
Former prime minister Yusuf Raza Gilani, whose son, Ali Haider Gilani, was also kidnapped in a similar high-profile incident in 2013, said that he has conveyed his congratulations to the Taseer family via phone.
PPP chairman Bilawal Bhutto Zardri told the media that he has telephoned Shahbaz's brother Shehryar Taseer and congratulated him on his brother's safe return.
"I cannot tell if my son and Shahbaz were kept together, this can only be confirmed when we meet Shahbaz Taseer," Gilani told a private TV channel.
Pakistan Peoples Party (PPP) leader Aseefa Bhutto Zardari and Muttahida Qaumi Movement's (MQM) Wasay Jalil congratulated the Taseer family through Twitter, while others welcomed the long awaited release.
Last month, Shahbaz's wife Maheen had tweeted that the only victory for her family will be when her husband will come home safely, adding that Shahbaz was innocent and has suffered for over four years.
Social media users took to Facebook and Twitter to express their happiness upon his recovery and congratulated his family members.
Intelligence agencies have recovered Shahbaz Taseer from an area near Kuchlak, Balochistan, said a statement released by the Inter-Services Public Relations (ISPR).
There were also unverified reports of Shahbaz being killed in a drone strike in Waziristan.
The development came a week after Salman Taseer's assassin was executed at Rawalpindi's Adiala Jail.