Candidates for lady constable slots subjected to 'torture'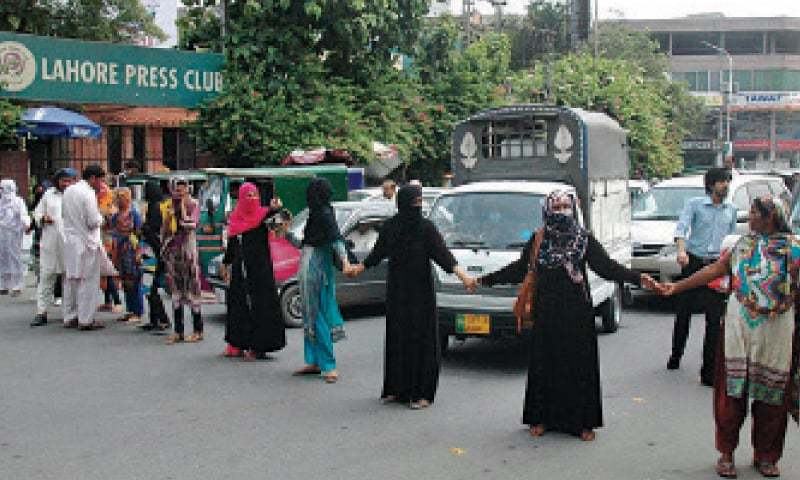 FAISALABAD: Police subjected to torture some candidates for lady constable slots who staged a protest demonstration on Sargodha Road against what they called "unjust" treatment meted out to them in the race test on Monday.As many as 200 females had applied for 40 lady constable slots in the police department. To test physical fitness of the candidates, a race was held at the Faisalabad Development Authority (FDA) City on Sargodha Road.However, as soon as the race finished some of the candidates started shouting slogans against the police authorities, alleging that despite announcing 10-minute race for covering a distance of one mile, they were given just eight minutes for the task.
The protesting candidates also alleged that they were "tricked" to give advantage to some "favourites" among them.
Talking to reporters, the protesters said when they questioned the "unjust" practice, the race organisers paid no heed to them and told them to leave the venue.
Left with no other option to get attention of the police high-ups, the affected candidates staged a protest demonstration on Sargodha Road.
On being informed of the protest, the Sargodha Road police, including some lady constables, arrived at the protest venue and started thrashing the protesters.
Police bundled the protesters into a vehicle and drove them away from the spot.
Police also dragged some of the protesters on the road who resisted and tried to continue the protest.
The protesters were detained at the women police station for sometime and were later released.
Police officials denied any irregularity in the race and said there was no violation of merit. — Staff Correspondent