Bulletproof car cannot inspire confidence in dwindling crowds: Imran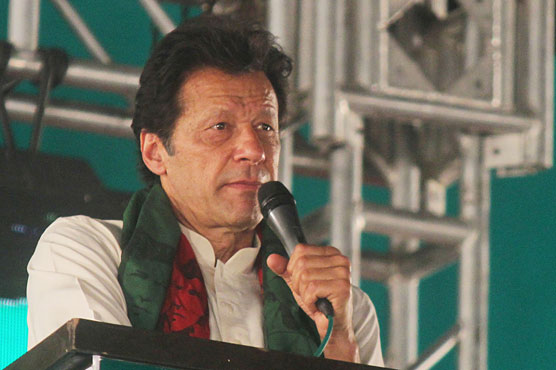 ISLAMABAD, AUG 10 (DNA) – Pakistan Tehreek-e-Insaf (PTI) Imran Khan reacted to PML-N's GT Road homecoming rally led by Nawaz Sharif, telling him that addressing from a bulletproof car doesn't inspire confidence in the people.
He commented that crowd in the ruling party's rallies is already dwindling. "Patwaris & rent-a-crowd methods do not make one into a leader of the people," PTI chief tweeted.
Imran Khan declared it a 'Corruption Bachao (save corruption) Rally' as he said, "NS s Corruption Bachao rally reduced to corner mtgs. Manufactured by a mly dictator, NS cannot understand dynamics of populist politics."
Earlier today, he criticised PML-N for their decision to rally in Punjab, opining that number of people who participate in their rallies are decreasing and they are renting crowd for survival. He said PML-N can only blame the umpires now as their game is over. It should be noted that Nawaz-led rally has reached Jhelum. Five judges ousted me in one minute, isn t it disgrace to people s vote, asked ex-PM.
The opposition leader had also expressed grief over the death of Dr Ruth Pfau. He called her services as a spirit of selfless dedication.