British PM looking forward to visiting Pakistan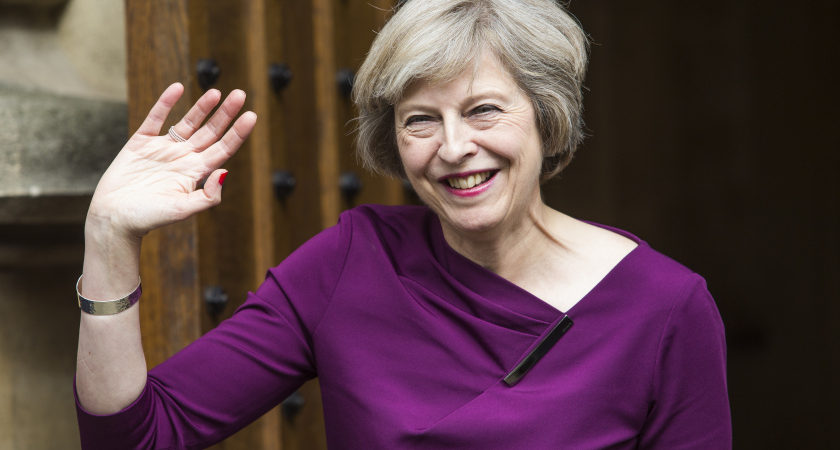 LONDON, 15 Nov, (DNA) :   British Prime Minister Theresa May on Tuesday said she was looking forward to visiting Pakistan in the first half of 2017. The British Prime Minister expressed these views as she walked into a meeting of Minister for Interior Chaudhry NisarAli Khan with National Security Adviser (NSA) Sir MarkLyall Grant at 10 Downing Street London.
Speaking to the Interior Minister Prime Minister May conveyed her good wishes to the Prime Minister and the people of Pakistan.
The Interior Minister congratulated Ms May on the assumption of the office of the Prime Minister and hoped that relations between the two countries would achieve higher profile during her leadership.
He further hoped that cooperation at all levels between Pakistan and the UK would receive a great boost and momentum after her forthcoming visit to Pakistan.
The minister also emphasized that Prime Minister May s visit to Pakistan is most relevant and timely in context of regional scenario prevailing in South Asia and would open new channels of bilateral and multi lateral cooperation and coordination.
In his meeting with NSA, the Interior Minister impressed upon him the need for the international community particularly "our friends to focus and react to the Indian intransigence in the region".
He said that India's hegemonic stance and its aggressive posturing was a threat to peace and stability in the region. He stated that Pakistan would not be cowed down by such tactics adding that "we reserve the right to avenge the blatant and unprovoked killing of our soldiers.
He further stressed that the world needed to do more to counter Indian designs against Pakistan and should stop seeing South Asia through the Indian prism.