British HC meets Maryam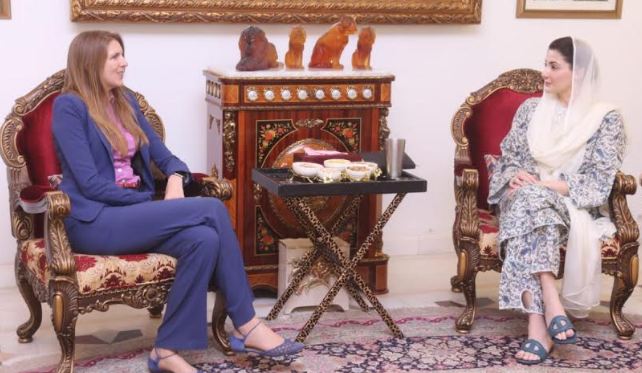 LAHORE, AUG 25 /DNA/ – Pakistan Muslim League- Nawaz (PML-N) Senior Vice President Maryam Nawaz on Friday met British High Commissioner Jane Marriott in Raiwind.
Maryam congratulated Jean Marriott on her diplomatic responsibilities in Pakistan and discussed matters of mutual interest during the meeting held in Lahore.
Maryam said Marriott's appointment would strengthen the relations between both the countries.
The PML-N leader appreciated and thanked for the much needed assistance by the UK government in educating the flood-hit girls.
The British High Commissioner also thanked Maryam for expressing her good wishes.