Bangladesh boycotts Saarc summit in Islamabad amid India-Pakistan row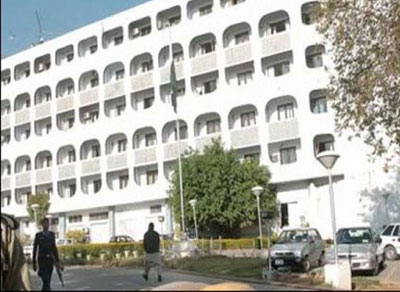 DHAKA, September 28 (DNA): Bangladesh Prime Minister Sheikh Hasina has decided not to attend the South Asian Association for Regional Cooperation (Saarc summit), scheduled to be held in Islamabad in November after her Indian counterpart Narendra Modi took a similar decision on Tuesday citing cross-border terror attacks, said media reports from Bangladesh.
Bangladesh State Minister for Foreign Affairs Shahriar Alam later on Tuesday night confirmed that Bangladesh would not join the Saarc Summit in Pakistan, said the media report.
The report quoted another senior official in Dhaka that Sheikh Hasina has decided to avoid the summit following Pakistan's alleged interference in her country's matter particularly over the trial of war criminals.
Diplomatic sources in Dhaka, as per the local media, also insisted that Bhutan and Afghanistan would also skip the summit; however, Pakistan Foreign Office has strongly denied the news.
Tensions between India and Pakistan rose on Tuesday as the Indian leader cancelled his visit to a regional summit and Islamabad warned it would treat it as "an act of war" if India revoked a water treaty.
India blames Pakistan for a deadly assault on an army base in the disputed Himalayan region of Kashmir this month that has heightened fears of a new conflict between the nuclear-armed neighbours.
India says militants sneaked across the de facto border that separates the countries and killed 18 soldiers on September 18 – the biggest loss of life for Indian troops in the region for 14 years.
Pakistan rejects the accusation and said India should conduct a proper investigation before it apportions blame.
India said Prime Minister Narendra Modi would not attend the regional meeting of South Asian leaders, in Pakistan in November.
The SAARC or South Asian Association for Regional Cooperation summit cannot take place even if one of the eight members withdraws.
"Increasing cross-border terrorist attacks in the region and growing interference in the internal affairs of Member States by one country have created an environment that is not conducive to the successful holding of the 19th SAARC Summit 2016," India's foreign ministry said in a statement.
"In the prevailing circumstances, the Government of India is unable to participate in the proposed summit in Islamabad."
Reports said Bangladesh foreign ministry officials have informed the SAARC Secretariat in Kathmandu about the decision.
Bangladesh Minister for Foreign Affairs Md Shahriar Alam said they would not attend the summit "due to busy internal affairs".
The current SAARC chair, Nepal, may announce the postponement of the summit anytime now as four of the eight member states are not joining the summit of the South Asian grouping.