Bajwa, Faiz should be held accountable for causing instability: Rana Sanaullah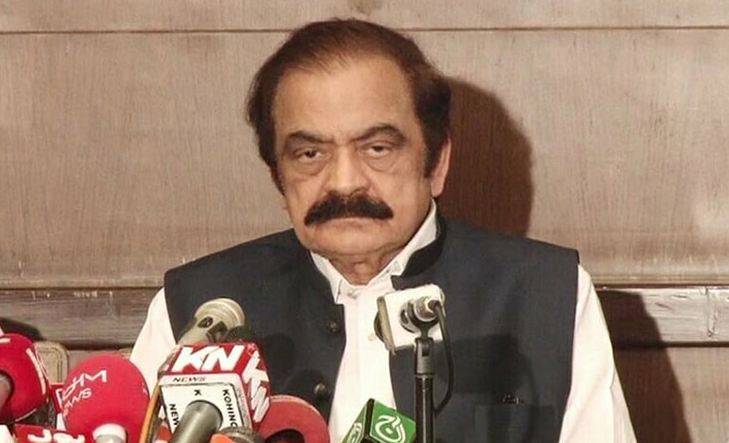 ISLAMABAD, SEPT 22: Former interior minister and leader of the Pakistan Muslim League-Nawaz (PML-N), Rana Sanaullah, pinned the blame for the country's ongoing political and economic crises on former army chief Gen. (ret.) Qamar Javed Bajwa and former Inter-Services Intelligence (ISI) chief Faiz Hamid.
Sanaullah referred to the former top military leaders as "culprits of the nation" in an interview with a local TV station on Wednesday and demanded that they be prosecuted for causing political and economic instability in the nation.
In response to a question, Sanaullah said: "These people are culprits of the nation. They are the culprits of Pakistan. They are culprits of not just the PML-N but also of the entire nation."
"They will not be forgiven. These people must be held accountable. They are responsible for the current instability in the country and they must be asked why they created instability in 2017," he added.
Sanaullah responded to a different question about what course of action PML-N leader Nawaz Sharif would suggest if his party won power against Gen Bajwa, Gen Hamid, former Chief Justice of Pakistan (CJP) Saqib Nisar, and a sitting senior Supreme Court judge, whom he named while addressing his party's Punjab Tanzeemi Committee via video link on Tuesday, or whether it was just a statement.
He responded that his party would hold off on seeking retribution against "these national culprits" when asked what the PML-N's strategy was. He claimed that Sharif made it abundantly clear in his speech that immediate medical attention must be given to the injured person before taking legal action against the offenders.
"If the PML-N gets an opportunity to come to power, first of all, our priority would be to address the problems of the common man, and later those responsible for their plight, in my opinion as the decision would be made by the party, should be booked in a case."
Sanaullah further said that these culprits should be brought to justice just the way Pervez Musharraf was brought to the dock and the credit for that must be given to the PML-N.
To another query, if action would also be taken against the sitting SC judge named by Nawaz Sharif, he said, "Yes, [he] should be accountable…. Yesterday, Nawaz Sharif's statement was a policy statement and he said these people should be held accountable."