Azerbaijan demands action against culprits involved in attack on its mission in Iran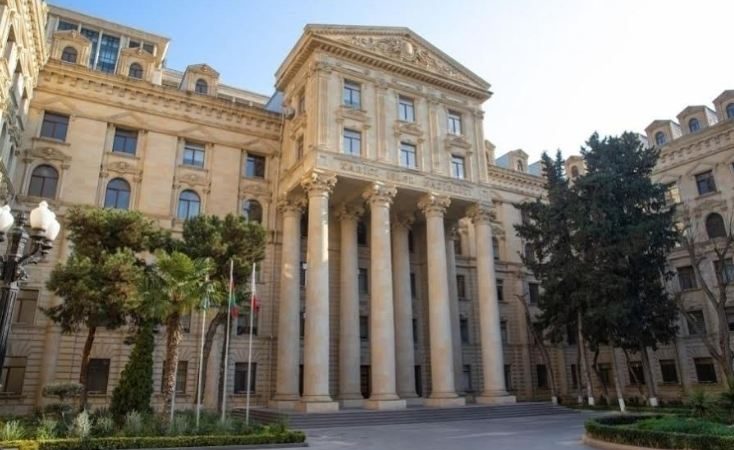 News Desk/DNA
BAKU: Azerbaijan government has strongly condemned the armed attack on the Azerbaijan's Embassy in Iran's capital Tehran. "We strongly condemn the treacherous Terror Attack against the Embassy of the Republic of Azerbaijan in the Islamic Republic of Iran", the government statement added.
According to details, as the country where the embassy is located, the Iranian side had to fulfill its obligations under the Vienna Convention on Diplomatic Relations to ensure the security of the embassy and safety of its employees.
Previously, there have been attempts to threaten our diplomatic mission in Iran, and it was constantly raised before Iran to take measures to prevent such cases, and to ensure the safety of our diplomatic missions. Unfortunately, the last bloody terror attack demonstrates the serious consequences of not showing proper sensitivity to our urgent appeals in this direction.
"We are of the opinion that the recent anti-Azerbaijani campaign against our country in Iran led to such an attack against our diplomatic mission'.
Azerbaijan demanded of the Iranian government to identify and punish the perpetrators of the mentioned terrorist attack, as well as the instigators of this bloody act as soon as possible in the most severe manner.
The Azerbaijani side will use all the opportunities given by the relevant international mechanisms in order to identify the perpetrators and ensure a corresponding punishment.
It is planned to take appropriate measures to evacuate the employees of the Embassy, and their family members, in the current situation resulting from the terrorist attack, the statement added.