ATC Quetta issues non-bailable arrest warrant for Altaf Hussain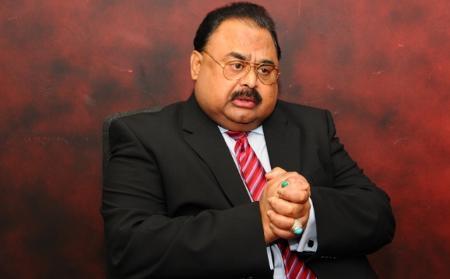 QUETTA: An Anti Terrorist Court (ATC) in Quetta issued non-bailable warrant for the arrest of Muttahida Qaumi Movement (MQM) Chief Altaf Hussain on Saturday, it has been learnt.
The judge of Quetta ATC, Jan Muhammad Gohar, issued non-bailable arrest warrants of Altaf Hussain for provoking hate and violence against the state and national institutions in his speeches.
Jehangir Kharotai, a citizen of Quetta, had filed an application in Gawalmandi Police Station some time back against the MQM chief.
In his application, Kharotai had mentioned that Altaf has committed treason by using anti-state language in his speeches. The applicant had demanded that Altaf should be brought to the country and tried for treason.
However, despite several notices, the MQM Chief failed to appear before the court.
On Saturday, subsequently, the ATC Judge Jan Muhammad Gohar issued non-bailable arrest warrants against Altaf Hussain.
Another ATC court in Quetta has already issued non-bailable arrest warrants of Altaf Hussain.
Moreover, ATC Judge Nauroz Khan Hoth has recently asked the authorities to file a report about the assets of the MQM supremo.
The MQM chief Altaf Hussain has already been in hot water due to his recent speeches, which resulted in the registration of a number of First Information Reports (FIR) in different cities across Pakistan.
ATC in Gilgit-Baltistan has also issued a non-bailable arrest warrant against Hussain as a result of multiple FIRs registered in the province.
The FIRs were registered under sections related to treason and rebellion against the state of Pakistan.