30 killed, 126 wounded in Turkish capital twin blasts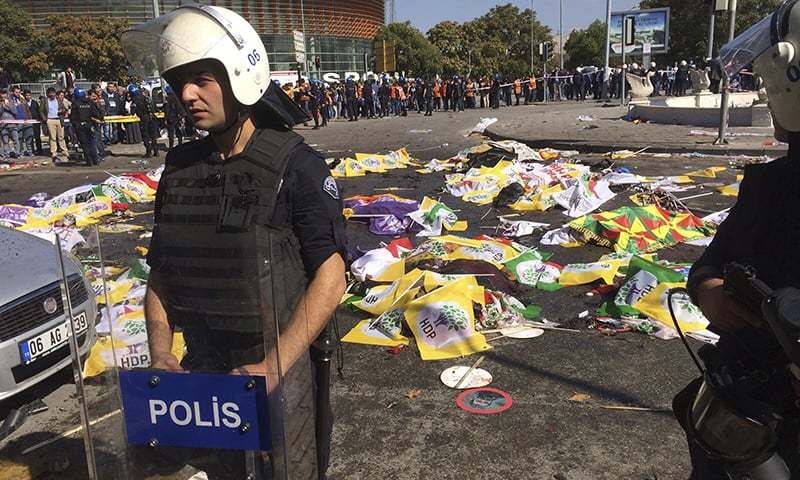 ANKARA: At least 30 people were killed and 126 wounded in twin blasts targeting a peace rally outside the train station in the Turkish capital Ankara, the interior ministry said in a statement
The explosions occurred minutes apart near Ankara's train station as people gathered for the rally organised by the country's public sector workers' trade union.
The Turkish government suspects the twin blasts to be a "terrorist attack". "We suspect that there is a terrorist connection," a government official told media, asking not to be named.
The rally aimed to call for an end to the renewed violence between Kurdish rebels and Turkish security forces.
It was not clear if the attacks were suicide bombings. The attack comes weeks before Turkey's November 1 elections. Video footage showed several people lying injured on the streets or being taken into ambulances.
"There was a massacre in the middle of Ankara," said Lami Ozgen, head of the Confederation of Public Sector Trade Unions, or KESK. "Two bombs exploded in very short intervals."
There was no immediate responsibility claim. A government official said authorities were investigating the blast.
Turkish Prime Minister Ahmet Davutoglu called an emergency security meeting to discuss the attack.
In July, a suicide bombing blamed on the self-styled Islamic State (IS) group killed 33 people in a town near Turkey's border with Syria.