Arrested RAW's agent tasked to destabilize Pakistan: Gen Bajwa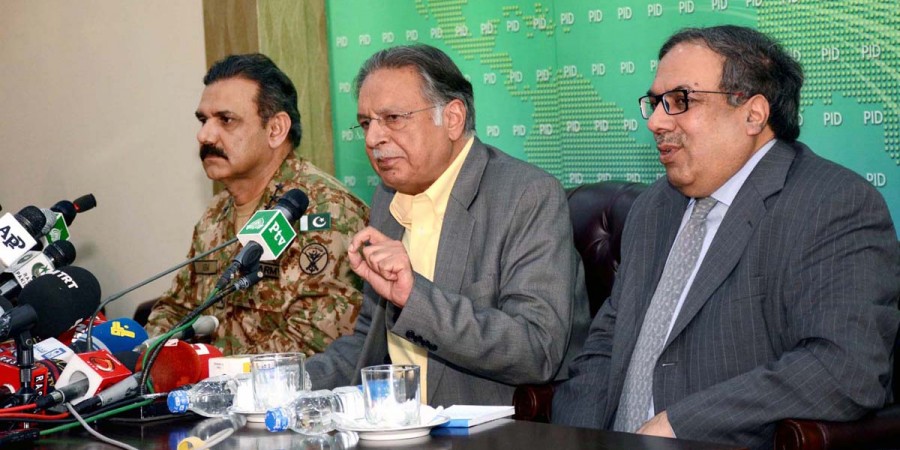 ISLAMABAD, March 29 (DNA): Pakistan has irrefutable evidence that Kulbhushan Yadav is a serving Indian naval officer and Research and Analysis Wing (RAW) operative, Director General Inter-Services Public Relations (ISPR) General Asim Saleem Bajwa said."It has been established that Yadav is an Indian agent who used to operate a RAW network in Pakistan. There can be no bigger evidence of state-sponsored terrorism by India in Pakistan," Bajwa told a press conference in Islamabad.
Asim Saleem Bajwa while referring to the recently arrested Indian intelligence agency RAW agent Kulbhushan Yadav has stated that it is rare for a military agent of a country to be apprehended.
While addressing a press conference with Federal Minister for Information Pervaiz Rasheed, General Bajwa on Tuesday, he disclosed important information regarding the Indian spy that was arrested in Balochistan last week. A video was also shown during the press conference in which Yadav confessed that he spied for India.
General Bajwa said that Yadav was an active officer of the Indian Navy prior to his joining the intelligence agency RAW. He also served as a scrap dealer and had a jewelry business in Chahbahar, Iran, after he joined RAW in 2013. Yadav confessed in thevideo that he was assigned
with the task to create unrest in Karachi.
"I promoted the criminal mindset that was there in Balochistan" Yadav told in the video, adding that another task assigned to him was to target the Gwadar Port. "I supported the individuals who worked to destabilise Pakistan" he said. Yadav also confessed funding Baloch separatists along with other terrorists. He said that he was arrested by Pakistani authorities while he was heading Iran.
General Bajwa confirmed the presence of an active network of RAW within Pakistan. He added that Yadav's mission included conducting of operations in Karachi and Balochistan, adding that the spy was directly connected with RAW and the Indian authorities.
""Your Monkey with us" is the codeword of Yadav", said Bajwa, futher adding that different maps and foreign currency was also discovered from him at the time of his arrest.
DG ISPR stated that Yadav wanted to target the Gawadar Port and the China-Pakistan Economic Corridor (CPEC) project. He also said that the apprehended spy is aware of the funding made regarding the attack carried out on the Mehran Base and that Yadav also tried to form a
'Tiger force' in Karachi which aimed towards spreading sectarianism in the city.
General Bajwa also confirmed the discussion that took place with the Iranian President Hassan Rouhani during his recent visit to Pakistan regarding RAW, adding that "the involvement of the Iranian government or agency in this regards was never brought up". However he said that
"to permit the land of a neighbouring country to conduct activities against Pakistan should never be allowed."
Information Minister Pervaiz Rasheed stated that investigation is being carried out against the apprehended Indian spy and significant lead is being obtained in this regards about which the media will be kept updated.=DNA
==============