Army chief visits Quetta Garrison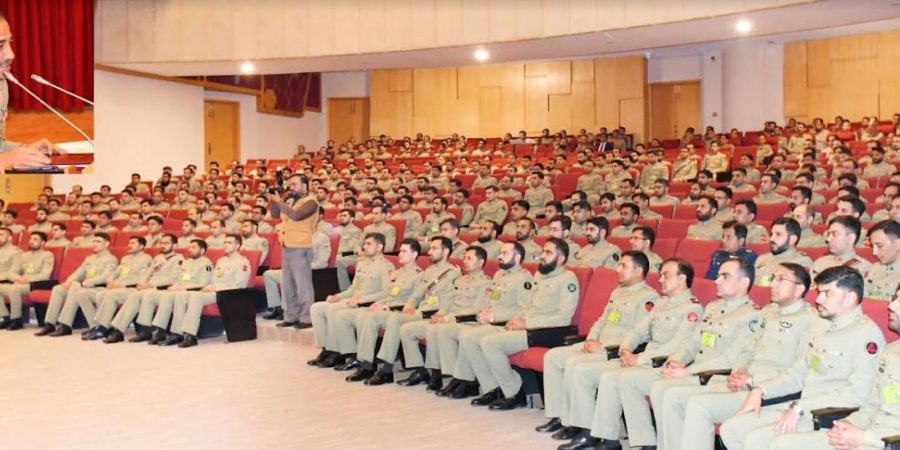 RAWALPINDI, MAY 29 /DNA/ – General Syed Asim Munir, COAS visited Quetta Garrison where he addressed officers of Command & Staff College Quetta.
While addressing the officers, COAS emphasized upon operational preparedness for conventional, sub-conventional and 5th Generation Warfare.
COAS said, "Those who are making futile efforts to drive a wedge and weaken the unbreakable bond between the people of Pakistan and its Armed Forces will never be able to succeed Insha Allah." Armed Forces of Pakistan remain perpetually indebted to the valiant and proud people of Pakistan who, through the recent manifestation of their unique love for their Armed Forces across the length and breadth of the country, have given a befitting reply to the nefarious designs of the enemy and their collaborators.
COAS further stated that the nexus between the internal collusive elements and  external forces to create instability has amply been exposed to the people of Pakistan". Pak Army, being one of the strongest armies of the world, with the blessings of Allah and undaunted support of proud people of Pak, can neither be deterred nor coerced by anyone, Alhamdolillah.
COAS also visited various welfare schemes for soldiers in Quetta Garrison. He was earlier received by Commander Quetta Corps.