APTMA urges PM to release pending refunds without delay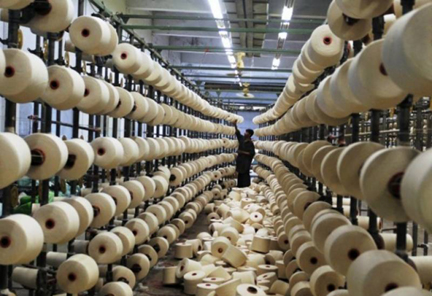 KARACHI, 27 APR (DNA) – Mr. Tariq Saud, Chairman, All Pakistan Textile Mills Association (APTMA) has said the textile industry exports are yet under pressure in quantity terms due to a partial implementation of the 8-point textile industry package.
He said the high cost of doing business and an unrealistic value of the local currency has also played a role in this regard.  "No doubt, the textile industry has become partially operational with the availability of RLNG on a rate comparatively closer to the energy cost in region," he said.
"But non-payment of Rs 200 billion outstanding refunds on account of sales tax, income tax, rebates and previous policy initiatives is yet proving a major stumbling block in smooth running of the industry" he added.
He said the textile industry was not able to utilize resources due to sustained losses earlier and a liquidity shortage now," he added. He said the industry was facing a liquidity crunch to produce exportable surplus. While the government was reflecting the stuck up refund amounts in its revenue account, which is not a fair practice, he added.
He has urged the government for immediate liquidation of refunds to the industry for overcoming serious liquidity crunches. Complete withdrawal of Gas Infrastructure Development Cess (GIDC) from entire textile chain, payment of drawback of local taxes and levies (DLTL) at 5% to remove incidentals of taxes, cess, levies and duties on all textile exports.
 Furthermore, impose 15 percent Regulatory Duty on surging import of yarns and fabrics made from synthetics including polyester, viscos and acrylic, which has seriously made inroads into the domestic commerce.  DNA