APEC CEO Summit led to high-level trade liberlation: Report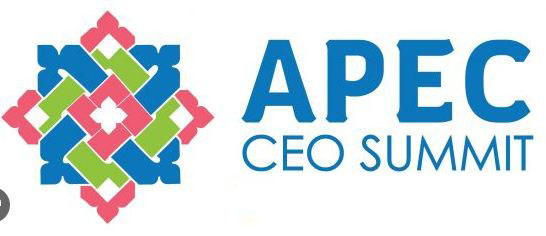 Islamabad, JUN 24 /DNA/ – This year's APEC CEO summit has been a big leap towards more collaborative efforts for high-level trade liberalization in the region after the removal of COVID-related restrictions.
Last week, key trade officials and visionary business titans, from China and the Asia Pacific region, converged at the illustrious 2023 APEC China CEO Summit in Beijing.
Under the resounding theme of "Pursue High-Quality, Sustainable Development," and co-hosted by the China Council for the Promotion of International Trade (CCPIT), the China Chamber of International Commerce (CCOIC), and APEC China Business Council (ACBC) , this year's summit is a big leap towards more collaborative efforts for high-level trade liberalization in the region after the removal of COVID-related restrictions, according to a report carried by Gwadar Pro.
In a seamless convergence of policy commitments, China finds itself on a trajectory that aligns harmoniously with the goals set forth by APEC. Embracing the notion of sustainable development, APEC's Bangkok Goals for Bio-Circular-Green (BCG) economy, established in Thailand last year, offer a framework that resonates with China's aspirations.
As China embraces this vision, it not only reaffirms its dedication to APEC's shared agenda but also underscores its steadfast commitment to a future defined by responsible, eco-friendly practices.
In addition to APEC delegates and trade officials, Chinese business leaders from diverse sectors, such as Huawei's senior executive Hu Houkun and New Hope Liuhe's chairperson Liu Chang, actively participated in the forum, contributing their insights on sustainable development and digital innovations to the region.
The presence of numerous executives from Asian and US-based multinational companies in the forum sent a powerful message—one that defies the strains in diplomatic relations.
Against the backdrop of mounting tensions, this display of pragmatic trade-related cooperation stands as a testament to the enduring resilience and potential for collaboration between these economies.
It serves as a reminder that, even amidst challenges, the allure of mutual benefits and shared prosperity can bridge divides and foster productive engagement.
Despite mounting economic and political uncertainties, the Asia Pacific region has emerged as a beacon of hope, which is ready to unleash its remarkable potential onto the global stage.
Recent projections from the International Monetary Fund (IMF) affirm this vibrant narrative, forecasting an impressive surge in economic growth for the region.
The Asia Pacific is set to witness a remarkable ascent, with the growth rate expected to ascend from a 3.8 percent last year to an impressive 4.6 percent this year.
The IMF has predicted that the region's contribution to the world economy will soar to a staggering 70 percent, reaffirming its status as the most dynamic major region on our planet. But the significance of this surge stretches far beyond mere numbers.
As the world grapples with evolving economic realities, all eyes turn to the Asia Pacific, a region brimming with promise, poised to redefine the contours of the global economic landscape in 2023.
During the APEC CEO Forum, the Chinese officials and speakers reaffirmed China's pledge for constructing a business environment that transcends borders and embraces an international outlook, adheres to legal frameworks.
In its pursuit of progress, China extended an open invitation to foreign investment, warmly embracing enterprises from around the globe. This resolute commitment to creating a welcoming and conducive atmosphere for foreign ventures within its borders reflects China's eagerness to forge deeper economic ties and cultivate an environment conducive to shared prosperity.
"The vitality and pragmatic achievements realized in the region have reinforced the confidence of member countries in further strengthening regional cooperation. China would vigorously develop the digital economy and promote the digitization of trade," said Wang Shouwen, Chinese Vice Commerce Minister, in his keynote address. In a testament to the robustness of regional economic integration, trade ties between China and its fellow members in the Regional Comprehensive Economic Partnership (RCEP), which includes 15 Asia Pacific countries, surged impressively last year- which also happened to be its inaugural year because RCEP took effect from January 01, 2022.
Trade volume between China and the 14 RCEP states soared to a remarkable 12.95 trillion yuan ($1.8 trillion), registering a noteworthy 7.5 percent increase compared to the previous year.
These figures, revealed by the General Administration of Customs, underscore the pivotal role that RCEP plays in China's trade portfolio, accounting for a significant 30.8 percent of its total import and export value.
APEC stands as a shining example of the power of regional economic cooperation. Since its inception, this dynamic institution has remained steadfast in its mission to foster regional economic integration, liberalize trade and investment, and create a conducive environment for the flourishing Asia-Pacific business community.
In the face of an extended period marked by the pandemic-related disruption, economic uncertainties, and the growing impact of climate change, APEC has truly risen to the occasion. Its longstanding efforts in areas such as trade facilitation and healthcare harmonize seamlessly with its more recent endeavors in the realms of the digital economy and sustainability, fields in which we continue to explore and expand our knowledge.
APEC has found its stride in this critical moment, offering hope and direction amidst an ever-evolving global landscape.